Manage IT Services with Enterprise IT Management
Technical challenges can be found throughout any organization, but that scope can be overwhelming within a large enterprise.
Simple determining where to spend precious resources and IT assets can have leadership tied in knots, particularly when several opportunities need addressing at the same time in different areas of the company. This can easily lead to broad-scale confusion and a lack of communication — and a great deal of duplication — unless there is a centralized model in place for enterprise IT management. Employing these principles can help bring projects along quickly and efficiently and without the frustration often associated with broad-scale change.
Sprawling Enterprise-Scale Projects Can Dramatically Slow Down Operations and Efficiency
Enterprise-wide projects have the opportunity to either fundamentally transform the organization for the future, or become a truly epic fail. The consequences of failure at this level of a project make some IT leaders shy away from what could be a turning point in their organization — and for a good reason. Stories abound of companies such as MillerCoors suing their IT services vendor for over 0 million in a high-stakes public negotiations strategy. During this time, staff members were likely stressed and scrambling in an attempt to rectify the dozens of critical errors while still maintaining operations.
Enterprise IT Management Introduces Trusted Project Management Principles
Bringing enterprise IT management into the equation allows companies to become more reliant on a shared set of principles and communication strategies, which ultimately helps lead to a successful project. When teams can quickly identify when there are problems and commit to finding a shared solution, projects are more likely to maintain viability and support from both the leadership level as well as from technical and business professionals. Having an external team committed to supporting these strategies boosts the possibility of success, simply because you're not relying on internal competing priorities that could have your enterprise IT project on the back burner. When you have a consistent focus and shared ideals, it becomes easier for senior leadership to identify hidden issues and help to remediate challenges while keeping standard operations moving forward.
Creating Reliable and Scalable Support for Enterprise IT Management
Having access to an additional set of knowledgeable resources can help improve the acceptance of these new project management and communication principles within your organization. When you're attempting to define digital transformation at an enterprise scale, there can be a great deal of resistance — particularly if other projects do not receive the time and attention hoped for by stakeholders. When you bring external IT assets to bear on these projects, your team is indicating your commitment to the long-term success of both stakeholders and the organization. More than 35% of individuals indicated that they appreciate having IT input on their projects when it helps speed their time to market and improve efficiency, according to a recent study published in Forbes.
Maintaining consistency in your operations is one of the sure paths to profitability, which is where the team at ChaceTech can truly add value to your organization. Our project management and technical experts have the solutions and experience necessary to help ensure that your company experiences revenue boosts, improved customer experience, and more reliable operations — all while reducing your overall IT costs.
Contact the team at ChaceTech at 713-489-8138 or via email to info@chacetech.com to schedule your quick, no-obligation consultation.
Information Technology Aligned With Your Business Goals?
ChaceTech is a complete IT services & IT support company working with organizations in Houston and across Harris County.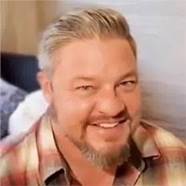 At ChaceTech, our mission is to provide fast reliable information technology solutions to our customers. We know that your time is valuable and that being satisfied with our services is paramount. We strive to fulfill your every need when it comes to your Information Technology environment.  ChaceTech is your next Houston managed IT services company.