Is Your Technology Plan Ready For 2021?
Is your business ready for the opportunities and challenges that come with going into a new year? If you do not already have a technology plan, you may not be as prepared as you think. Having a technology plan for 2021 is one of the best ways to make sure your business will have a successful year. In this video, we discuss the importance of having a technology plan and how you can create one.
One way to get ahead of competitors in 2021 is by having a solid technology plan. Studies suggest that when businesses focus on the quality of their technology, they are more likely to outperform their competition. This means that creating a technology plan can help you become the go-to business in your area.
In 2020, an alarming amount of companies failed to create a technology plan that covered business continuity, security, the remote workforce, and other issues that deal with IT. This led to disaster when normal business operations shut down and the pandemic caused all of us to rely on technology more. These companies were not prepared, and this left them scrambling once the pandemic was in full effect. If these businesses planned ahead, and had a technology plan in place, they would not have needed to make so many last-minute changes.
The stories of last year show just how important having a technology plan can be for the overall health of your business. Having updated technology allows you to adjust more easily in the online world should you have to once again. Knowing this, you should prepare in advance by having a 2021 technology plan in place.
Do you have questions about how to get started creating a technology plan for your business? If so, we can help. At ChaceTech, we have IT professionals who are experts in all of the latest advancements, and they are able to help you update your technology to 2021 standards. This will futureproof you for anything that could come your way. Contact us now so we can get started planning together.
Information Technology Aligned With Your Business Goals?
ChaceTech is a complete IT services & IT support company working with organizations in Houston and across Harris County.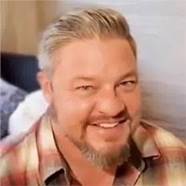 At ChaceTech, our mission is to provide fast reliable information technology solutions to our customers. We know that your time is valuable and that being satisfied with our services is paramount. We strive to fulfill your every need when it comes to your Information Technology environment.  ChaceTech is your next Houston managed IT services company.