One of the Most Frustrating Aspects of Remote Work: SOLVED
Is there anything more complicated than getting a meeting booked with multiple people who have different schedules?
Ah, the good old trial and error of scheduling a meeting. Sometimes it goes back and forth for hours, or worse, days because there's always one person who doesn't respond until tomorrow – and they can't make the time everyone has finally decided on. Am I right?
You reach out to all of your participants to choose a date and time. You recommend a day, but your co-worker says, "Nope, not possible, but I'm free on THIS day at this time," and then everyone comes back asking if you can postpone until THIS day at this time.
We've all been there before. And more than that, we've all felt the frustration of scheduling a meeting. It's even worse now that everyone is working from home, and there are important tasks, projects, and deadlines that won't move forward until this meeting finally takes place.
There's a better way
In the simplest terms, it's time to use technology that does the back-and-forth work for you. There's a fantastic service that allows your co-workers, patients, or clients to schedule a time in your calendar. You don't even have to jump in and be involved. That's right: you don't need to worry about the frustration of scheduling a meeting.
Microsoft offers a solution that's already built-in with a range of Microsoft 365 plans. It's known as Microsoft Bookings, online and mobile application for any small businesses providing services on an appointment basis. Your customers or co-workers can schedule meetings with you with minimal effort.
How does this solution work?
Microsoft Bookings uses the data from your calendar and the individual attempting to book a meeting, to find a time and day that works for everyone involved. This approach is perfect for businesses providing services on an appointment basis, such as:
Dental offices
Spas
Law firms
Consultants
Financial services firms
How do you get access to this fantastic time-saver?
Microsoft Bookings is part of Microsoft 365 Business or Office 365 Business Premium. You simply need to sign in and select Bookings from the app launcher. Next, select get it now and input your business information to get started. You can opt for a la carte access if needed with basic pricing plans starting at $12.50 per month.
Are you not already using Microsoft 365 Business or Office 365 Business Premium?
We highly recommend it. You will be shocked at how much simpler remote work becomes when you have the tools and applications you need to share documents, video chat, edit files in real-time, and much more.
Seriously, it's a life-changer. You will be able to work the same way you do in the office – from home. Get started now!
Book a meeting with our team of technology professionals
Get fitted with the best subscription plan for your unique requirements
Start boosting productivity, no matter where you're working from
Do you still have questions about this fantastic time-saver? Get in touch with us via the chatbox.
Information Technology Aligned With Your Business Goals?
ChaceTech is a complete IT services & IT support company working with organizations in Houston and across Harris County.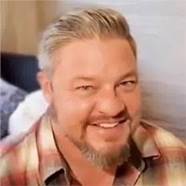 At ChaceTech, our mission is to provide fast reliable information technology solutions to our customers. We know that your time is valuable and that being satisfied with our services is paramount. We strive to fulfill your every need when it comes to your Information Technology environment.  ChaceTech is your next Houston managed IT services company.