Microsoft Forms Tips For Houston Business
The demand for cloud-based tools and communications has skyrocketed in 2020. Amidst the popular communication and work management platforms is Microsoft Forms. It's an often overlooked part of Microsoft 365. It can help you streamline collecting and analyzing data, improving your team interactions, and increasing productivity.
Why Do You Need Form Making Software?
Forms are often thought of as a way to collect data from customers. Why do you need to form software for team communications? For some of the same reasons, forms are a popular method of collecting data from customers and transferring it to team interactions. You can create a uniform way to get responses from everyone on your team with little relative effort. You can also compare and analyze the data easily.
Something seemingly simple, like scheduling a meeting, can become a hassle. Typically, you have to draft and send an email or message and send it to each team member. You then have to read each response and compare it to the others.
Forms allow you to interact with your team and easily analyze responses. Considering trying a new service? Want to know how your team feels about a certain one you already have? Have you conducted an employee satisfaction survey recently? You can ask your team many questions that can help you work better as a unit, and Forms is a great way to ask them.
According to research, employee engagement is key for company success. Companies with engaged employees are 21% more profitable than companies with lower engagement rates. These teams also had 41% less absenteeism and a 59% lower turnover rate. Using forms is one way you can efficiently engage your team.
Why Use Microsoft Forms?
One reason to use Microsoft Forms is accessibility. If you have Microsoft 365, you already have Microsoft Forms. It's wise to take advantage of the resources you have at your fingertips instead of searching for a new one. Familiarity and integration are also important. If you are accustomed to other Microsoft Office programs, Forms will be easier to navigate. It integrates easily with the other Microsoft Office programs, so there's no struggle to export data.
It's accessible from any browser. For many employees, the days of sitting at a computer in an office are gone. Even those who do still work in an office rarely work solely in an office. Forms are accessible on mobile phones and computers. You can reach everyone on your team quickly, no matter where they are.
Forms don't have the bells and whistles you may find in other programs. While this may seem like a negative, it can be positive. It has all the tools that you need to achieve your goal, without time-consuming distractions. If you prefer a minimalist approach, this is the way to go.
How You Can Get Started With Microsoft Forms
You can reach the Microsoft forms homepage by typing forms.microsoft.com into your address bar. You'll need to enter your Microsoft login information. Once you log in, you'll see the Forms home screen.
To create your first form, click the new form. You'll enter a title and a basic description. To add a question to the form, select add question.
When it comes to the type of question, you can select:
multiple choice
text
rating
date
ranking
likert
net promoter scale
If you want to add more questions, you can do so by selecting add question again. You can also select whether each question is required to complete the form. This gives you more flexibility. For example, if you want to get your team's opinion on something, you may choose to use a multiple-choice format. You can then add an optional text question that allows them to write a few statements elaborating on their thoughts.
The simplicity of Microsoft forms is one of the reasons it's so appealing. However, you do have some design options as well. You can select a template color scheme or upload a picture like your company logo to add some visual interest.
Once your form is created, you have several options for sharing it with your team. You can send the link by email or messaging service that keeps your team connected or embed it on a webpage. You can also use the email button to send it directly from forms.
You can monitor the responses and analyze the data in real-time. You can also export it to excel to get a different view of the data.
Once you are finished, select preview from the top toolbar. You'll be prompted to answer the question, so you can see what the form looks like at each stage. To can see how it looks on a mobile device by selecting a mobile from the preview screen.
Optimize Workflow With Chacetech
Chacetech's managed IT services can help streamline your business. We have services to meet all your IT needs. We stay informed of the latest trends and innovations. Let us advise you on the best tech tools and services for your business. In addition to affordability and reliability, the customer is always first at Chacetech.
Information Technology Aligned With Your Business Goals?
ChaceTech is a complete IT services & IT support company working with organizations in Houston and across Harris County.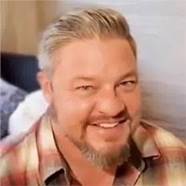 At ChaceTech, our mission is to provide fast reliable information technology solutions to our customers. We know that your time is valuable and that being satisfied with our services is paramount. We strive to fulfill your every need when it comes to your Information Technology environment.  ChaceTech is your next Houston managed IT services company.