13 Questions You Need To Ask An IT Company Before Hiring Them
According to Statista.com, the global IT support industry is annually valued at more than one trillion U.S. dollars. As more businesses continue to utilize outsourced IT services, more IT support providers are coming up to satisfy the demand,
Your company's IT infrastructure is sensitive, you can, therefore, not afford to leave it in the hands of someone you don't trust. In a pool of IT support providers to choose from, how do you select a provider that will be a perfect fit for your business? As a company, you are expected to do your due diligence during the selection process to avoid getting disappointed a few months down the line.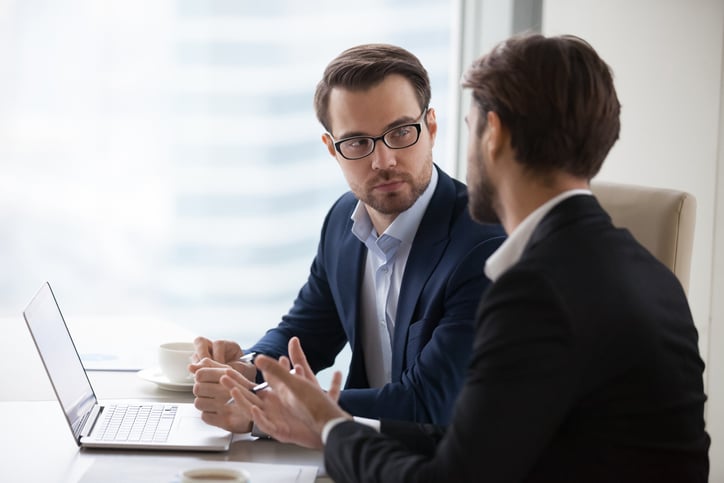 Vital Questions You Should Ask
Are Your Employees Qualified?
It is crucial to find out the level of expertise, experience, and competency that the firm's employees have. Having a qualified team working on your systems offers you some peace of mind. Working with a team that is up to date with the latest technological advances will guarantee that your structures are also up to date.
What Services Do You Offer?
The provider may offer services such as cloud services, helpline desk support, cyber-security, and managed infrastructure and networks. Ensure that the provider is offering services that are relevant to your business.
Do You Outsource Your Helpline Desk Services, Or Do You Manage It Personally?
Who will answer the phone in case of a technical glitch? Do they provide a 24/7 responsive helpline service, or are they only available during standard working hours? How long do they take to resolve outages? A supplier that outsources their help desk services may take longer to respond to technical emergencies compared to one that provides this service.
Will There Be A Representative That Is Solely Dedicated To Your Account?
If you're looking to have someone that is exclusively assigned to cater to your company, this should be clarified upfront.
Do You Proactively And Regularly Provide New Ways To Enhance My Network's Performance?
As a business, you want your IT support provider to take advantage of new programs and integrate them into your systems to ensure that your business is running smoothly and not wait till you experience a problem to find solutions and make recommendations.
What Security Measures Do You Put In Place To Ensure That My Network And Data Are Safe?
Recovering from a breach in your systems is expensive. It should, therefore, be avoided at any cost. Make sure that your IT company provides security services such as the installation of up to date antivirus and firmware software, firewalls, encryption, and intrusion prevention, and detection solutions. You may also want to know if they offer cyber-security awareness training to employees.
What Guarantee Do You Offer For Your Services?
The warranty they offer you tells you how confident the IT company is in its ability to keep you satisfied with their services. If they don't offer you anything, then their services are not worthwhile.
What Steps Do You Take To Minimize Downtime?
Downtime affects the productivity of your business. The IT company should provide business continuity strategies to keep your operations running in the case of an outage. Also, ask what measures they have put in place to ensure that your systems will be quickly restored.
How Is The Transitional Process?
Transitioning to an external team may be confusing and a source of disruption. To help smoothen the transition process, the IT company should provide onboarding tactics such as documentation, follow-up procedures, meetings, and task management. These tactics will also help improve performance.
What Backup Options Do You Offer?
Ensure that the IT company offers onsite and offline backup systems to prevent complete data loss in the case of a data breach. They should also clarify how often they verify and test these backups to ensure that the data is not corrupt, and it can be quickly restored in the event of a disaster.
How Much Do You Charge?
Do they offer fixed-fee or flat-rate project quotes, or do they provide a flexible payment method? This way, you're able to find an IT company whose charges are in line with your budget.
How Frequently Do You Communicate?
Do they regularly provide status reports, updates, and follow-up emails and calls, or do you have to manage their progress?
Can You Offer Testimonials And References?
Just as you would extensively assess employees before hiring them, it's vital to evaluate the IT companies as well. Ask them which company they have worked for that's in a similar industry, projects they have completed, and also assess their reviews to determine if they'll be a good fit for your business.
Contact Us
If you are not satisfied with the answers provided, do not sign up with the IT company. With the right IT company, your company's technological capabilities are fully maximized. This way, your company can remain relevant and competitive in a technology-driven business world. With years of experience in IT services, ChaceTech LLC has been serving businesses in Houston.
Click here to get started or call us at (713) 489-8138 to schedule a consultation.
Information Technology Aligned With Your Business Goals?
ChaceTech is a complete IT services & IT support company working with organizations in Houston and across Harris County.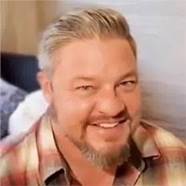 At ChaceTech, our mission is to provide fast reliable information technology solutions to our customers. We know that your time is valuable and that being satisfied with our services is paramount. We strive to fulfill your every need when it comes to your Information Technology environment.  ChaceTech is your next Houston managed IT services company.