ChaceTech: Outsourced CTO Services in Houston
Is your business in need of high-level, strategic decisions about new technologies, technology projects, or strategic planning? If so, a fractional chief technology officer (CTO) services are the right choice for your company in Houston.
Fractional CTO services in Houston give your business the technical expertise and insights needed to remain competitive. With a fractional CTO, you get the skills and experience of a senior technology executive focused on technological needs, including web applications, mobile applications, digital media, and other products and services to benefit your business and its customers. A fractional CTO gives your business a C-suite executive without incurring the salary, benefits, and other expenses of such a high-level position.
Roles and Responsibilities
Your fractional CTO is the point person on technology products and services your company provides. The fractional CTO works with internal and external technical staff while also acting as a liaison with business partners and providers. They also act as a translator, helping to persuade and influence others within the organization about the needs, benefits, and advantages of technologies.
Among the core roles and responsibilities of your fractional CTO are:
Developing and executing on executive-level decisions related to business strategy, priorities, staffing, and budget
Management of internal IT staff
Evaluating and researching new and emerging technologies of relevance to the business
Advising other C-level leaders and stakeholders about technical needs and opportunities
Leading the work to meet core business objectives
Developing, measuring, and reporting on key performance indicators
Developing applications and other technical solutions
Managing the design and delivery of technology products and services, and using technology to optimize other products and services
Overseeing the assessment and planning for technical maintenance
Managing technology governance
Negotiating and reviewing business technology contracts
Serving as a liaison to external technology vendors and partners
Overseeing risk and compliance management
When You Need a Fractional CTO
When do you need fractional CTO services? Start by answering the following question:
Do you need to develop new software apps to serve your customers better but are not sure how to plan, execute, and launch transformational tools?
Are you looking to gain technical expertise without incurring the cost of a full-time salary and benefits?
Do you want to resolve internal operational inefficiencies by leveraging technology?
Are you concerned about data security, access, and exposure?
Do you need to support a mobile or remote workforce with access to data stored centrally?
Are you looking for a partner to help build a technical roadmap and budget to guide future business growth?
Do you aspire to lower risks and maintain compliance with data privacy and regulatory mandates?
Are you in need of a trusted advisor to turn to for technology questions?
At ChaceTech, our fractional CTO services help your company drive digital transformation.
As a first step, one of our seasoned executives works with your leadership to understand your business, its existing technology footprint, and needs. A productive fractional CTO relationship means full alignment with your short- and long-term goals, mission, vision, and objectives. Contact us today to learn more about ChaceTech's fractional CTO services.
Information Technology Aligned With Your Business Goals?
ChaceTech is a complete IT services & IT support company working with organizations in Houston and across Harris County.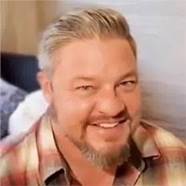 At ChaceTech, our mission is to provide fast reliable information technology solutions to our customers. We know that your time is valuable and that being satisfied with our services is paramount. We strive to fulfill your every need when it comes to your Information Technology environment.  ChaceTech is your next Houston managed IT services company.