Business Continuity Strategies | Houston & Harris County
Is your business prepared for the unthinkable? If not, business continuity planning is vital for your Houston company to get prepared.
Natural disasters, pandemics, and cyberattacks can strike at any time, causing massive disruptions and threatening your business. That's why so many companies invest in business continuity strategies in Houston.
With planning and well-tested strategies, you can greatly reduce the adverse impacts of a disaster on your business. The key is to plan well in advance and be confident in the partner you entrust to get your company running again quickly. Otherwise, you stand the risk of losing revenue and customers.
Business continuity planning is the procedures and communications you deploy before and during a disaster. The intent is to dramatically reduce downtime and ensure that data, networks, systems, employees, and locations are accessible and protected.

Business Continuity Reduces Uncertainty for Houston Businesses
Your business relies on data to drive processes, connect with customers, and deliver insights. What happens if that data is lost, stolen, or inaccessible? Some businesses would grind to a halt.
Business continuity and disaster recovery ensure that data losses are kept to an acceptable minimum and are recoverable. A healthy business continuity plan includes planning, monitoring, strategic backup and storage schedules, and actionable tasks to follow when a disaster appears.
There are three main components of business continuity for your business in Houston:
Data continuity. In a matter of seconds, our teams can switch from a primary storage site to one of several alternative locations around the country, allowing your business to remain operational
Disaster recovery. This process prioritizes your most essential systems, software, hardware, and networks. Disaster recovery focuses on getting these critical components operational again as fast as possible
Data recovery. You determine how much time between backups is acceptable. When a disaster strikes, our teams access cloud-based backups to restore data, applications and operating systems to the most recently saved version
Keys to Business Continuity Planning
There's no one model for business continuity. At ChaceTech, we customize each business continuity solution to your unique business needs. To develop the right business continuity plan for your business, we focus on the following steps:
Understand your most essential operational needs and prioritizing them
Identify the most likely risks for manmade and natural disasters and develop policies and procedures for each
Define staff roles during a disaster and train them on guidelines and procedures
Determine the optimal data backup plan that includes files, applications, and settings, either in the cloud or onsite to ensure redundant protection of your assets
Conduct trial runs that mimic various disaster scenarios. Debrief and assess performance and outcomes and adjust plans accordingly
Test access to backups to ensure virtual copies of your data can be activated if onsite equipment is damaged, destroyed, stolen, or inaccessible
Evaluate all backups regularly to ensure they are operating correctly
Why Houston Companies Choose ChaceTech
Business continuity is an essential component of your cybersecurity strategy. At ChaceTech, we offer comprehensive cybersecurity solutions, including vulnerability assessments, compliance audit planning, ongoing network monitoring, and anti-phishing software. Contact ChaceTech today to learn more about our business continuity services.
Information Technology Aligned With Your Business Goals?
ChaceTech is a complete IT services & IT support company working with organizations in Houston and across Harris County.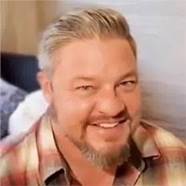 At ChaceTech, our mission is to provide fast reliable information technology solutions to our customers. We know that your time is valuable and that being satisfied with our services is paramount. We strive to fulfill your every need when it comes to your Information Technology environment.  ChaceTech is your next Houston managed IT services company.