Business IT Services & IT Solutions
ChaceTech takes our responsibility as your business IT services company seriously.  We know you have options when it comes to your IT services. Our team is ready to provide you with exceptional service, cutting-edge technical solutions, and technology that boosts your business.

Enterprise & Corporate IT Services
For enterprise business organizations, technology is an essential component of success. Technologies help create products and services for sale, furthermore helping employees communicate with each other as well as customers. They allow for data to be collected, stored, and used securely.
Small & Medium-Sized Business IT Services
Small businesses need technology to drive better outcomes. Hardware, software, and networks are the lifeblood of small businesses, generating revenue, connecting customers and employees, and driving productivity.
Law Firms & Law Offices
Law firms have unique IT needs. Protecting critical and sensitive client data, providing access to files to remotely connected attorneys, and delivering high-value services require complex solutions.
Accounting & CPA Firms
Your accounting organization and CPA firms need IT services and support from a partner that understands your company's unique needs. Accounting firms need technologies to keep customer information accessible and secure. They need solutions that are reliable and efficient while keeping the firm protected, in compliance, and offering excellent products and services to your clients.
Civil and Industrial Contractors
For contractors, building their company directly means fulfilling the dreams of other organizations. Leaders in civil organizations and industrial enterprises envision projects to reach organizational goals, and then they call in the contractors to make it happen.
Engineering Firms
IT services have evolved beyond just keeping your desktop computers running. At one time, any computer expert could work effectively to support any industry.
Oil & Gas Industry
Oil and gas companies demand access to innovative technologies to keep operations efficient and safe. They need reliable communications tools to keep employees connected from remote job sites and solutions that can collect, store, and transmit massive amounts of data in real-time.
Contact ChaceTech today to learn how our talented business IT services team can help your Houston & Harris County organization.
Information Technology Aligned With Your Business Goals?
ChaceTech is a complete IT services & IT support company working with organizations in Houston and across Harris County.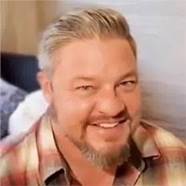 At ChaceTech, our mission is to provide fast reliable information technology solutions to our customers. We know that your time is valuable and that being satisfied with our services is paramount. We strive to fulfill your every need when it comes to your Information Technology environment.  ChaceTech is your next Houston managed IT services company.