Fractional CIO Services
Is your business in need of on-demand technical expertise and executive-level insights to drive digital transformation? If so, your Houston company will definitely benefit from factional CIO services. 
Using fractional CIO services in Houston gives your business insight into your strategic plan, helps with technology planning and budgeting, and provides a valuable resource for optimizing your business technology.
A fractional CIO also saves considerably on the salary, benefits, and other expenses incurred by hiring a full-time chief information officer.
Services Provided by a Fractional CIO in Houston
IT Audits and Assessments. Understand your existing technology stack and use that information to determine future needs. A fractional CIO can lead work on inventorying your IT infrastructure, assessing internal IT staff capabilities, and evaluating requirements for technologies, equipment, and staff resources
System Requirements and Selection. Do you need to evaluate and replace existing software platforms and apps? All too often, legacy systems are a drain on resources and productivity. Let a fractional CIO meet with stakeholders, develop a needs assessment and guide the project from planning and selection to implementation and optimization
IT Budgeting and Planning. A fractional CIO can drive your strategic IT budgeting and ensure that technology budgets and needs are integrated into broader strategic planning work
System Optimization. Your business invests in technology to meet the ever-evolving needs of your customers. Leverage your fractional CIO to identify improvements that support employees and customers by recommending investments to use, maintain and optimize existing technologies
Staff Leadership. A fractional CIO can manage your internal IT team and vendors in all technical areas, from application development and systems support to cybersecurity and infrastructure. The fractional CIO can oversee the development and evaluation of processes, key performance indicators, and teams
Technology Assessment. Assessing your technology and possible acquisitions helps to accelerate implementation and ensure on-time and on-budget project management
Interim Leadership. A fractional CIO provides management in turnaround situations, new acquisitions, or during searches for full-time CIOs
Policy Development. IT shapes many aspects of your business and the policies that govern it. A fractional CIO can assess privacy, technology use, security, and risk policies and recommend changes and additions
Why Hire a Fractional CIO
No matter where your business is today or where it's going, fractional CIO leadership can accelerate growth and innovation. A fractional CIO is not IT support, but rather a strategic decision-maker to support key decisions and strategies. At ChaceTech, our fractional CIO services deliver critical services for your company, including:
Experience. Our fractional CIO team includes experienced technology executives who have worked for leading companies to provide strategic direction and counsel
ROI. Gain insights into your technology spend and identify ways to drive efficiency and improve internal processes, resulting in cost savings, better customer experiences, and more productive employees
Technology Liaison. Your fractional CIO acts as a go-between with technology staff and external vendors
Information Resource. Use your fractional CIO's knowledge and experience when you have questions about technology, cybersecurity, trends, and pressing business challenges
Learn more about how ChaceTech can help your company with complex technical issues with our fractional CIO services.
Information Technology Aligned With Your Business Goals?
ChaceTech is a complete IT services & IT support company working with organizations in Houston and across Harris County.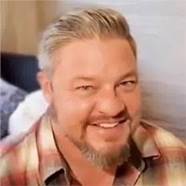 At ChaceTech, our mission is to provide fast reliable information technology solutions to our customers. We know that your time is valuable and that being satisfied with our services is paramount. We strive to fulfill your every need when it comes to your Information Technology environment.  ChaceTech is your next Houston managed IT services company.