Finding a Reliable Houston Managed IT Services Provider
Managing your company's technology is a constant need. Your employees, customers, and partners rely on data, systems, and networks to connect, conduct business, and communicate. Therefore, partnering with a reliable managed IT services provider in Houston can be a game-changing step for your company.
Overseeing all your IT systems, websites, data, and applications is a daunting task for most internal staff. At ChaceTech, we offer an affordable, integrated, and strategic technology package. Our teams support all aspects of your technology, keep it secure, and solve issues as they arise, keeping your business working with minimal disruption.

Why Managed IT Services Make Sense for Houston Businesses
With our managed IT services solution, you outsource the technology, maintenance, and protection of your systems and data. Managed IT services provide your Houston business with considerable benefits:
Reduced Technology Expenses: Managed IT services are delivered in Houston at a fixed monthly rate, giving your business predictable technology costs and a reliable service partner. You'll pay the same amount, no matter how much support you need.
Less Infrastructure Cost: Cloud-based business solutions mean you don't have to purchase and maintain equipment onsite. There is no need for data center space, power or cooling costs for servers and other infrastructure.
Help-Desk Support: Expert technicians are available 24/7 to answer your hardware and software questions. Most help requests can be resolved remotely, enabling your employees to remain working and productive.
Scalability: As your business grows, you need a solution that can expand quickly. With managed IT services, your Houston business can store more data, launch more apps and provide more access without waiting for new equipment to arrive.
Vendor Management: Keeping track of warranties, licenses and updates is a daunting task. Our managed IT solution tracks all the paperwork and manages updates to software and hardware, ensuring your devices have the latest features and protection.
Cloud Solutions: Whether it's data storage, apps, or backups, cloud computing gives your company greater flexibility and stability, with automated security solutions and monitoring and access to data when you need it.
Staff Productivity: A managed IT solution gives your employees access to the tools and technologies that keep them productive. Your solution is designed to keep employees working, collaborating, and serving your customers better.
Cybersecurity: You need to protect your most valued assets. Our comprehensive cybersecurity services include network perimeter monitoring and alerts, anti-malware, anti-spam and anti-phishing tools, and employee awareness training.
Why Houston Companies Outsource Their IT Management To ChaceTech
Businesses of all sizes and in all industries choose managed IT services in Houston as a way to control technology costs and drive efficiency. You should consider managed IT services if any of the following apply to your business:
Your business needs to improve efficiency and productivity
You want to automate business processes
Your company has to meet stringent compliance and data privacy mandates
You want to reduce your technology costs and move away from break-fix models
Your internal IT team needs to focus on more strategic projects
You lack the in-house technical expertise to manage certain IT functions
You want to shift capital expenses to operating expenses
Your business needs predictable, monthly IT costs
Contact ChaceTech today to learn more about how Houston managed IT services can transform your business.
Information Technology Aligned With Your Business Goals?
ChaceTech is a complete IT services & IT support company working with organizations in Houston and across Harris County.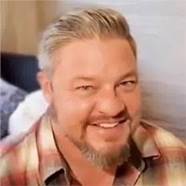 At ChaceTech, our mission is to provide fast reliable information technology solutions to our customers. We know that your time is valuable and that being satisfied with our services is paramount. We strive to fulfill your every need when it comes to your Information Technology environment.  ChaceTech is your next Houston managed IT services company.