3 Cybersecurity Best Practices for the Oil and Gas Industry
In 2019, Arabian Business published that the biggest risk for companies in the oil and gas industry is not drones, but cybersecurity. Nearly 50% of all cyber-attacks in the Middle East are directed at energy companies. Yet, such businesses dedicate only a third of their budget towards securing the operational technology (OT) environment.
Unfortunately, it is not the Middle East countries alone that should be worried about cybersecurity. Texas-based oil and gas companies are also highly vulnerable. Homeland Security identified more than 900 security flaws in oil and gas corporations in the US, making the energy industry the worst performer in cybersecurity.
Luckily, such risks can be mitigated. Oil and gas companies should adopt cybersecurity best practices such as the ones detailed below.
Training Employees
Among the top ten cybersecurity vulnerabilities, lack of cybersecurity awareness ranks at the top. Knowledge is power, and instilling the correct information goes a long way in shielding yourself from attacks. Most employees are ignorant and believe that cybersecurity should be left to the IT team to handle. They become complacent, which creates a big loophole in the system for hackers to exploit. As a result, employees open emails with malicious codes, connect their mobile devices to unknown networks, and insert infected hardware into the system.
Human errors cause 80% of cybersecurity attacks related to offshore incidents. Therefore, employees must be taught the importance of risk mitigation and how to reduce exposure. Let them know that cybersecurity is not a task for the IT department alone. It's also a stakeholder's responsibility. Remind them that they could be on the losing end too if the malware affects critical areas such as the booking system.
Endpoint Detection and Response
As remote access continues to grow, the IT team may fail to keep up with the many networks connected to your infrastructure. Besides employees accessing company data with whichever network they use, most companies in the oil and gas industry prefer saving money by combining Industrial Control Systems with wider networks. The lack of separation poses a cyber-threat. It increases many points through which hackers can launch an attack. Further, oil and gas companies operate using onshore and offshore facilities that may not follow recommended security protocols.
Endpoint Detection and Response (EDR) promotes cybersecurity because it catches the malware and other threats at the access point. Consequently, the system takes a proactive stand. It deflects threats before they even enter the system. EDR also has the advantage of identifying all sorts of attacks and alerting you. It is the ideal best practice to prevent intrusion and breaches.
Hiring Skilled Cybersecurity Professionals
You rely on your IT team to keep your systems in line. But, they may not be well-versed with all it takes to have an ultimate secure network. Most corporations in the oil and gas industry lack time to update continually, monitor, and set up in-depth OT security safeguards. This should not undermine the importance of an internal IT department in the organization. However, you should take it as a warning and outsource a more skilled team. A third-party provider that is solely dedicated to securing your networks will enable your internal IT team to focus on other IT duties.
At ChaceTech, we provide you with all the IT services you need for cybersecurity best practices. Some of our cybersecurity services include employee training, data backup, protective software, encryption, mobile security, and network monitoring, among others that will play a critical role in keeping your networks secure and protecting your data.
If you are in Houston, you are in luck! Houston is our operation area, and we are not limited to cybersecurity services in the oil and gas industry only. Your budget should not prevent you from getting the best IT services. Our predictable monthly fees are low for most of our full-service packages.  Contact us today to schedule your consultation on whichever IT service you may require.
Information Technology Aligned With Your Business Goals?
ChaceTech is a complete IT services & IT support company working with organizations in Houston and across Harris County.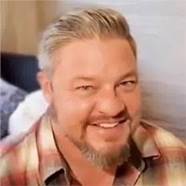 At ChaceTech, our mission is to provide fast reliable information technology solutions to our customers. We know that your time is valuable and that being satisfied with our services is paramount. We strive to fulfill your every need when it comes to your Information Technology environment.  ChaceTech is your next Houston managed IT services company.