Cybersecurity Concerns Of Houston Business Owners (Top 10 List)
Cybersecurity is a vital element in any business. Regardless of the size of a company, the impact of cyber-attacks can be disconcerting. While most industries consider big business owners more vulnerable to security threats, the truth is that 43% of cybercriminals aim at small businesses. Cybersecurity concerns remain a top priority for all businesses, as losing your valuable data can cost you heavily.

We have been overly impressed with the responsiveness and level of care shown by ChaceTech. From call-center support to remoting into workstations and in-person service calls, the service has been prompt and professional. We have used ChaceTech for everything from new machine set up, to complete server installation, wiring, phone system, and software implementation and support. We are very pleased with the ChaceTech team and will continue to rely on them for our outside IT support.

Owen Parker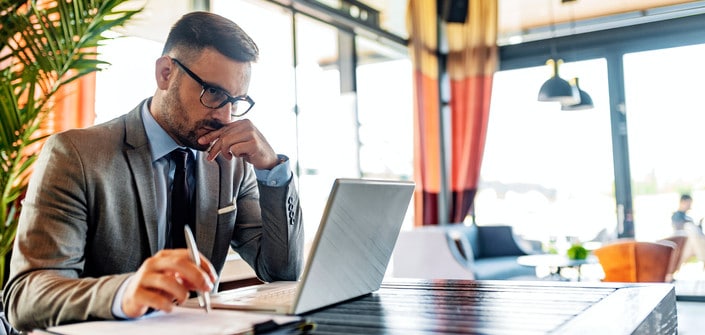 Cybersecurity Services In Houston
Here are a few cybersecurity threats that you must be aware of. Additionally, you will discover essential cybersecurity tips, and how managed IT services can help.
Use of Passwords: Some businesses are still using the old authentication method to access data. Reports show that at least one in every five businesses is prone to cybersecurity threats due to weak passwords. Thanks to technology, business owners can avoid this common pitfall by using the two-step verification method. The two-way verification method requires extra authentication methods besides passwords such as the use of biometric authentication. This way, businesses can enhance the security of their data and customer information. Moreover, regular changing of passwords can help improve the safety of business data.
Ransomware Attacks: Ransomware attacks are common cybersecurity concerns among Houston business owners. They have been on the rise, and it is estimated that there is a ransomware attack every 14 seconds. Who knows? Your business could be the next target. Sadly, ransomware attackers hack your business data and hold it until you pay the demanded ransom. To prevent these attacks, it is prudent for businesses to manage all privileged accounts and their uses. Additionally, investing in data backup plans for vital information is crucial besides having all commercial devices updated.
Phishing Attacks: Dating from the 1990s, phishing attacks have continued to affect many businesses across the globe. It works almost the same way as ransomware attacks. However, in this case, attackers use deceptive emails and websites to obtain sensitive information. A recent survey shows that nearly 400 phishing attacks happen each day, and almost 30% of these attacks succeed in carting away business information and customer identities. However, you can withstand these attacks despite their rise by practicing regular inspection of web traffic and avoiding suspicious URL redirects.
Use of Wi-Fi: The value of a Wi-Fi network in a company cannot be undervalued. But did you know that it can be an entry point for hackers? Yes, it plays a significant role in providing internet hotspot to your business devices, but if you are not careful, you may lose relevant data. The worst mistake you can make is allowing public accessibility of the Wi-Fi network. To mitigate this concern, use strong Wi-Fi passwords and make it a habit to change them regularly.
App Frauds: It is a common practice for employees to install unknown apps on their mobile devices using the business' network. There could be no problem with doing this. However, have you ever thought about how much this could harm the whole company? Not all apps on the app store are secure. Cybercriminals develop fraudulent apps to compromise the company's network and access personal data. Therefore, to avoid such hazards, all staff need to have their mobile devices protected. Crucially, apps should only be downloaded from reputable stores and developers.
Distributed Denial-of-Service (DDoS) Attack: DDoS attacks are considered old forms of cyber-attacks, but reports show that they have continued to rise, indicating more cases in 2018 than before. It disrupts the normal traffic of a company's server. This prevents the efficiency of business websites and networks, and as a result, a business can suffer colossal data loss and revenues. The most important step in mitigating this type of cyber-attack is understanding the difference between normal traffic and a DDoS attack. However, creating a blackhole route, limiting the rate of a server, and the use of Anycast network can help scatter traffic attacks.
Malware: Malware harms a company's computer system through various ways like viruses, spyware, worms, and Trojan horses. Notably, it intends to steal, alter, delete data, or hijack a PC activity without the user's knowledge. Simple ways of mitigating Malware include disabling or uninstalling physical drives, ad-blockers, and avoiding downloads from an untrusted source.
Social Engineering: Social engineering attacks are based on social interactions. According to a report by Securitymagazine.com, 93% of data breaches result from business employees. Besides, the report indicates that nearly all the violations succeed through phishing. However, companies need to set privilege policies in accessing business resources and create awareness against social hacking.
Transport Layer Security (TLS) Attacks: Most of the TLS attacks target data sent over encrypted connections. This form of cyber-attacks remains prominent even in recent times, accounting for 6% of network attacks. A business must encrypt all-important business applications and verify the TLS setups to mitigate TLS attacks.
Unpatched Vulnerability: Most cybersecurity threats revolve around recognized security bugs in common corporate software programs. Most of the unpatched vulnerabilities have fixes, but unless the application of patches is made on time, they may not work. It is important to only use software supported by reputable developers and observe a detailed patching schedule. This will prevent your exposure to cyber threats.
How A Managed IT Services Company Helps
Preventing all forms of cybersecurity concerns requires high commitment and technical skills. Why wait for a break-fix service while you can prevent cyber threat losses through a managed IT service? A managed IT service company will help you establish a practical and preventive measure to manage your business IT infrastructure. Particularly, they offer network maintenance services and security, server backup and management, customer support among others. Consequently, you will get more productive staff, satisfied clients, and save your business a significant amount of money and valuable time.
Final Verdict
Employing every technology to prevent cybersecurity concerns in your business is not enough to secure your business IT infrastructure. You must train your employees about the fundamentals of cybersecurity, an extra security layer to protect all your business' devices. You may not have all the expertise you need in-house and this is why you may consider deploying managed IT services for your business workflows.
Information Technology Aligned With Your Business Goals?
ChaceTech is a complete IT services & IT support company working with organizations in Houston and across Harris County.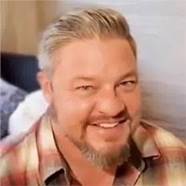 At ChaceTech, our mission is to provide fast reliable information technology solutions to our customers. We know that your time is valuable and that being satisfied with our services is paramount. We strive to fulfill your every need when it comes to your Information Technology environment.  ChaceTech is your next Houston managed IT services company.