Oil and Gas Companies Feel Increasing Cybersecurity Pressure
At a time when oil producers are already cutting jobs and weighed down by debt, the oil and gas industry is bracing for the latest shock to hit world energy markets: the economic effects and fallout of the coronavirus outbreak. As if that wasn't enough, oil producers are feeling increasing cybersecurity pressure surrounding the COVID-19 crisis. The coronavirus has introduced an array of problems in cybersecurity in the oil and gas industry, as well as many other industries throughout the world. With many companies deploying remote workforces to ensure business continuity during the pandemic, cybercriminals are infiltrating vulnerable workers unaware of the risks that working remotely presents.
Cybersecurity in the Oil and Gas Industry
The employees of oil and gas companies are stressed by the human and economic implications of the COVID-19 pandemic. With so many more people working remotely, this has overwhelmed existing IT infrastructure and associated support systems to the point where even oil and gas companies who have advanced security, communications, and control capabilities, have encountered an array of crisis-level challenges. COVID-19 represents a prime opportunity for cyberattacks on the oil and gas industry.
COVID-19 Has Magnified Cyber Risks
The situation and associated cyber risks are magnified during the COVID-19 especially with an estimated 16 million US employees now working remotely. IT professionals are consumed by the crisis situation having to deal with a significant increase in malicious malware attacks. Remote workers are using alternative modes of working utilizing different technology such a video conferencing making them more vulnerable to cyberattacks. They are less familiar with modes of data movement and exchange posing an extra risk to data breaches.
Phishing Attacks Expand
Cybercriminals use a technique called phishing to gain access to unsuspecting employees working from home. Phishing emails are designed to look as if they came from a legitimate bank, government agency, or organization and usually contain an attachment. For instance, cybercriminals use fake emails from the World Health Organization (WHO) preying on those working remotely from home. Cybercriminals send an email or text asking the recipients to click on a link offering where to get tested for COVID-19 that is loaded with malware. When the email is opened, the attached file contains malicious software that automatically downloads onto their device, providing the cybercriminal with ongoing access undetected. When the unsuspecting employee clicks on the link, it takes them to a page to confirm their personal data and account information with the sole purpose of stealing sensitive data like passwords and bank accounts.
The Proliferation of Malware Attacks
Cybercriminals are exploiting oil and gas companies that are already under tremendous stress, proliferating malware inside COVID-19 news and information packs. The ensuing result means cybercriminals are extorting organizations to pay ransomware to ensure business continuity through the pandemic crisis. In a ransomware attack, critical data and files are encrypted and locked, blocking access, until a ransom is paid which can cost companies millions. For instance, in May of 2019, Baltimore was hit by a strain of ransomware called RobbinHood. The city refused to pay the $76,000 demanded and as a result, the attack caused widespread disruption of city services and property transactions. Recovery costs have been estimated at $18.2 million.
Chacetech recommends that file backups are the best protection against ransomware Trojans like the RobinHood Ransomware. Users should keep the copies of their files updated regularly on a mobile memory artifact or in the cloud. Having access to backups undoes the cybercriminal's strategy, giving companies a way to recover their files after an attack.
Protecting Yourself
To understand just how prolific the increase of cyberattacks related to COVID-19 is, RiskIQ analyzed 73,409 spam emails containing either "*corona*" or "*covid*" in the subject line. There were 7,368 unique subject lines observed during the two days of May 12 and May 13 this year. The spam emails originated from 5,736 unique sending email domains and 8,831 unique SMTP IP addresses. Here are six strategies you can implement immediately to protect yourself against cyberattacks.
Rapidly deploy a cybersecurity awareness program among your remote workers.
Create a 'working remotely communication plan' and policies on how to keep their personal information and sensitive data safe.
Review if current monitoring, logging, and data loss prevention strategies are working.
Check your remote IT support options to ensure business continuity.
Identify any potential risks your current levels of security measures pose.
Confirm any cyber incidents arrangements with any third party IT support providers like Chasetech.
Founded in 2003, Chacetech has a long history of helping Houston businesses with all their technology solutions. If you have any concerns about your cybersecurity measures at this time, contact us on (713) 489-8138 or email CONTACT@CHACETECH.COM for a complimentary, no-obligation consultation. Our technical professionals can quickly identify if your cybersecurity measures are adequate enough to fight off the increase in the attacks that are more pervasive than ever during the current COVID-19 crisis.
Information Technology Aligned With Your Business Goals?
ChaceTech is a complete IT services & IT support company working with organizations in Houston and across Harris County.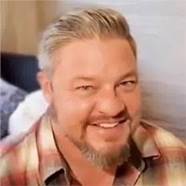 At ChaceTech, our mission is to provide fast reliable information technology solutions to our customers. We know that your time is valuable and that being satisfied with our services is paramount. We strive to fulfill your every need when it comes to your Information Technology environment.  ChaceTech is your next Houston managed IT services company.