How Do You Find Exceptional Corporate IT Support In Houston?
It doesn't matter whether you're starting a business or are shifting priorities in your IT support, finding the right corporate IT support in Houston is a tough job. You need services that help you with finding the right virtualization solutions, options for cloud computing, software-as-a-service, managed mobility and so much more. However, with over $100 billion in growth expected from 2018 to 2023, many new managed service providers have been springing up over the past few years due to market growth. This means that finding a company that is experienced enough to handle your corporate IT support in Houston can seem like finding a needle in a haystack.
Here's a quick look at how to find the corporate IT support you need in Houston.
My company was on the hunt for an exceptional corporate IT support company in Houston. ChaceTech came highly recommended and they didn't let us down. What a great team. Thanks for all your help.

Fred Moorman
How Do You Find Exceptional Corporate IT Support In Houston?
When you're transitioning into outsourced IT support or between managed service providers, the time of transition is a great time to explore the best and brightest IT solutions for your business. You can optimize your digital assets to include new network infrastructure, software and security measures using a wide range of options that have become available due to digital transformation's impact on the business world. Virtualization, cloud computing, managed mobility, software-as-a-service, artificial intelligence, analytics: all of these once-futuristic options are now well within your company's reach.
When you start considering a transition, begin by thinking about what did and what didn't work. Were there problems with slow response to help desk requests? Did you have to bring up what kind of technology you wanted to add to your system next or did they provide regular recommendations? Were there issues with security breaches or excessive website downtime? Were you constantly being upsold on a wide range of products and services with no justification or backup data with regards to how much the new purchase would help improve your business' bottom line?
As you start looking at new IT managed service providers, consider these questions carefully and make sure that you ask them when you're looking at new companies to keep your business running effectively. But how will that be? Can the corporate IT support in Houston that you're speaking with provide disaster recovery plans, work-from-home contingencies or emergency response options to a range of different situations? As the COVID-19 pandemic has taught us, being able to remain flexible in operation allows a business to continue functioning even during extreme situations. If not another epidemic, what about a hurricane? Cyberattack? Server crash? Having a plan in place to deal with contingencies helps your business stay open even in the worst circumstances.
This is one area where working with a managed service provider who has experience working with a wide range of possible situations can help you keep your business operational during difficult times. Partnering with an experienced MSP means that they are able to quickly respond to threats in a manner that protects your company's interests. However, there are a wide range of other benefits that you may not have considered when you're thinking about switching to an outsourced corporate IT support company.
Because the MSP will serve a wide range of businesses, they're able to hire a number of specialists and experts to work through every particular issue your company faces, from a mobile app programmer to a database administrator to an artificial intelligence guru to a cloud architect. Hiring each of these individual experts and many more would cost your business a great deal, but with corporate IT support, you'll simply pay a standard monthly subscription rate. When you need a digital transformation strategist, you've got one. Time to get a few more people on the help desk for the new software rollout? They're already there.
Considering a few different types of software for your accounting department? Your MSP can offer you a range of software-as-a-service options that you can try out, then change without losing out on a huge investment, because it's just a monthly subscription. What about when you need to upgrade that aging CAT-5 cable infrastructure for blazing-fast gigabit or faster CAT-6? A quality MSP will be in and out without you even noticing that they've been in, because they do all the work while you're out of the office. Traveling sales reps having trouble logging in? Not with 24/7 technical support just a phone call away.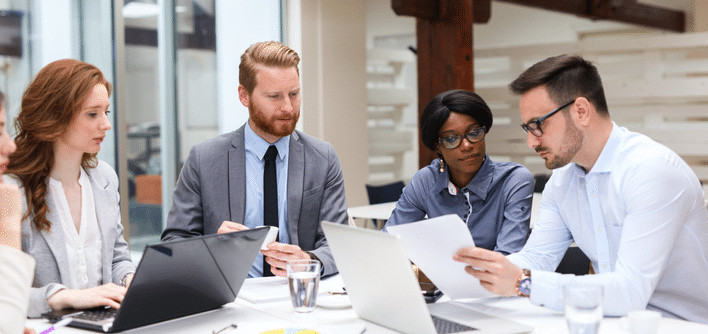 Because a corporate IT support service delivers all of this at a set price every month, you're in control of your budget. You don't need to figure out whether the person you're interviewing would make a perfect CIO or if they're just talking smart. You don't need to know the best and latest technology, because your IT support service lets you know when there's a real game-changer for your company. You don't have to worry about being hacked or falling prey to ransomware, because your corporate IT support in Houston lets you know when there are potential issues with their recommendations on how to fix it.
Outsourcing your IT support allows you to do what you do best-run your company. Instead of getting hung up on digital transformation strategies, spending time on hold to a software help desk or squeezing the budget for that hot new software, you simply pay a basic subscription fee every month and let the MSP handle all of your IT problems. A few basic decisions between potential options, provided clearly for your perusal, and you're back to growing your business, whether that's chasing the financial market, running a large clinic, building skyscrapers or delivering the best subscription boxes. Whatever your business is, we can help make it better, faster and easier than ever before.
At ChaceTech, we pride ourselves on having delivered some of the best corporate IT support in Houston since 2015. Our experienced staff is ready to help answer any questions, provide more information or schedule an appointment to form a solid partnership, just contact us today!
Information Technology Aligned With Your Business Goals?
ChaceTech is a complete IT services & IT support company working with organizations in Houston and across Harris County.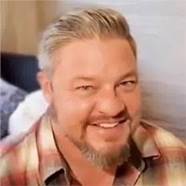 At ChaceTech, our mission is to provide fast reliable information technology solutions to our customers. We know that your time is valuable and that being satisfied with our services is paramount. We strive to fulfill your every need when it comes to your Information Technology environment.  ChaceTech is your next Houston managed IT services company.