ChaceTech Helped Lloyd Engineering Keep Working Through The Texas Ice Storms
Lloyd Engineering is an engineering firm, specializing in the design, construction, and management of port and harbor facilities. Operating in Texas, Florida, Hawaii, and throughout Central America and the Caribbean, they provide a range of engineering, design, and construction services.
As a modern engineering firm, technology is a vital part of their business, and without it, they wouldn't be able to design or engineer their projects. Today, they trust ChaceTech to handle their IT for them — but before they partnered, Lloyd Engineering was struggling to manage their IT independently.
Lloyd Engineering Was Dealing With Days Of Downtime Before They Partnered With ChaceTech
Engineering firms like Lloyd Engineering work with massive files and robust design software like AutoCAD, all of which require a well-maintained IT environment to run properly. Unfortunately, when they were managing their IT on their own, Lloyd Engineering's staff regularly encountered issues that resulted in hours, if not days, of downtime.
"There were days lost where we were messing with things that we didn't really need to be messing with," says Owen Parker, Executive Vice President, Lloyd Engineering.
A key issue was the integration of DropBox (a primarily consumer-based file sharing solution) and resource-intensive line of business software like AutoCAD. This made it difficult for them to securely store and access their design files as need be.
This issue was compounded as Lloyd Engineering grew over time. As a highly successful engineering firm, they steadily gained more and more clients and took on more work, which placed an increasingly greater load on their IT environment.
"As we continued to grow, our IT needs grew," says Owen.
In light of their ongoing growth and continued issues with their IT, Owen and the leadership at Lloyd Engineering recognized the need for fully managed IT support. They knew they couldn't continue to handle it on their own if they wanted to eliminate ongoing downtime and maintain their operations.
Fortunately, they knew just who to call — ChaceTech. Owen had already worked with the ChaceTech team at a different firm, for which they had provided consulting services. Lloyd Engineering chose to partner with ChaceTech, and haven't looked back since.
"They have been there every step of the way along with us, as we grow to change and adapt what our IT needs are and what we needed," says Owen. "It's much better, due to the fact that we have external support. We aren't having to try to figure out how to fix things ourselves."
ChaceTech Takes Care Of Lloyd Engineering's IT Problems
Since partnering with ChaceTech, Lloyd Engineering's staff no longer has to deal with the common bouts of downtime that they had gotten used to before. Whenever they have an issue, they simply call ChaceTech, and the problem is fixed in a matter of minutes.
"We submit a work ticket online, it's a very easy, flawless process," says Owen. "Normally what would've taken a day or a half-day to get fixed, now is taken care of in about a half-hour."
Furthermore, ChaceTech has helped them upgrade and scale up their IT environment to better suit their needs and support the type of work they do every day. By migrating them to the cloud, configuring a file server, and arranging for ongoing backup, ChaceTech has brought Lloyd Engineering into the 21st century.
"It's been very helpful as we've migrated from different systems to a cloud-based system and our own server, to what we needed at the right time," says Owen.
ChaceTech Goes Above And Beyond For Lloyd Engineering
ChaceTech doesn't just provide HelpDesk support and manage projects for Lloyd Engineering. They do everything they can to ensure that Lloyd Engineering's environment is always optimized for their operations.
"They've been very responsive, very professional, and very helpful," says Owen. "Even going above and beyond, we have a couple of machines that are remote, and they really take the time and effort to make sure everything is up and running properly."
A key example of this commitment to service was during the recent winter storms that hit Texas in February 2021. As thousands of businesses and homes lost power, the state essentially ground to a halt. Even without power at their offices, the ChaceTech team worked around the clock to ensure that Lloyd Engineering could continue operating.
"Even recently, during this ice storm, ChaceTech was working without their own power in order to make sure our systems were still running," says Owen. "We were able to maintain business continuity thanks to their above and beyond efforts."
It's because of this truly exceptional service that the Lloyd Engineering staff know they've found a reliable business partner in ChaceTech. No matter what happens, they can trust that the ChaceTech team will be looking out for them.
Information Technology Aligned With Your Business Goals?
ChaceTech is a complete IT services & IT support company working with organizations in Houston and across Harris County.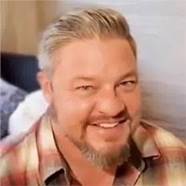 At ChaceTech, our mission is to provide fast reliable information technology solutions to our customers. We know that your time is valuable and that being satisfied with our services is paramount. We strive to fulfill your every need when it comes to your Information Technology environment.  ChaceTech is your next Houston managed IT services company.