Microsoft FindTime Makes Coordinating Schedules & Availability for Team Meetings Simple
When's the last time you tried to book a meeting with your team members? Did it go something like this? You need 60 minutes of availability from each member of the team to review performance metrics or discuss upcoming organizational objectives. You frantically try to coordinate the meeting by calling team members, sending out the odd email, and asking about availability as teammates walk by your office. By the time you've coordinated everyone, the back and forth of trying to get the meeting arranged ends up taking more time than the actual meeting itself!
Does this scenario haunt you? Are you constantly insisting that there must be a better way to streamline the coordination of team meetings with coworkers? Don't stress. Our clients ask us for help on this issue all the time, and luckily, there is a better way. With the right IT solutions in place, you can streamline the tedious coordination process and get team meetings arranged in the blink of an eye.
Microsoft FindTime: Quick and Painless Team Meeting Scheduling
We're committed to helping professionals find the right strategic technologies to optimize operations. When it comes to organizing team meetings, the most strategic tool available to professionals is, without a doubt, FindTime from Microsoft. FindTime is a time-saving, efficiency-optimizing, and productivity-generating tool that helps professional teams coordinate meetings easily.
Microsoft's FindTime solution shows what days and times work the best for all required meeting attendees. When you use it, everyone you're trying to coordinate for a meeting will get a say in what dates and times work best for them. Once everyone has selected their preferred date and time, FindTime coordinates the best meeting time and generates an invite to be sent to all attendees. It is that simple.
Here's how you can quickly and easily get started with FindTime:
First, keep in mind that you will need a valid Office 365 or Microsoft 365 subscription
Visit www.findtime.microsoft.com and click the install button
Once the install is complete, restart Outlook
Once you have restarted Outlook, FindTime will be installed and ready for use
Have Questions? Want to Learn More? Our Team of Microsoft Experts Can Help!
If you have questions about how you can start using FindTime or the most strategic ways to use it, don't hesitate to reach out to the team of IT experts at Chace Tech. No matter your questions or concerns, our team of strategic IT professionals is happy to help you implement IT strategies and solutions that help your team work more efficiently and productively together.
Give us a call anytime at (713) 489-8138, drop us a line at contact@chacetech.com, or visit our website at www.chacetech.com to book a consultation. We're standing by, ready to help you take the frustration out of team meetings.
Information Technology Aligned With Your Business Goals?
ChaceTech is a complete IT services & IT support company working with organizations in Houston and across Harris County.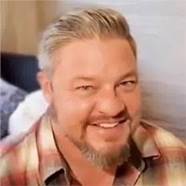 At ChaceTech, our mission is to provide fast reliable information technology solutions to our customers. We know that your time is valuable and that being satisfied with our services is paramount. We strive to fulfill your every need when it comes to your Information Technology environment.  ChaceTech is your next Houston managed IT services company.