Network Penetration Testing: Secure Your Business Networks
Network security is paramount to all businesses regardless of their operations and size. Penetration testing is also called pen testing and is among the used cybersecurity plans to stop unapproved network interruption. Network penetration testing consists of various approaches customized to explore a system to determine vulnerabilities and confirm their presence.
A penetration test involves proper susceptibility scanning. A recent report confirms that a mean of 34 high-impact susceptibilities is found in networks once the penetration tests are conducted for the first time. Managed IT service providers will deal with these threats to save your firm from possible reputational and financial costs originating from data loss and breaches.
When the tests are carried out correctly, network professionals and business IT decision-makers use these results to come up with solutions to fix any revealed network issue. Penetration tests aim at improving your setup security and protecting the entire systems and connected gadgets against cyberattacks.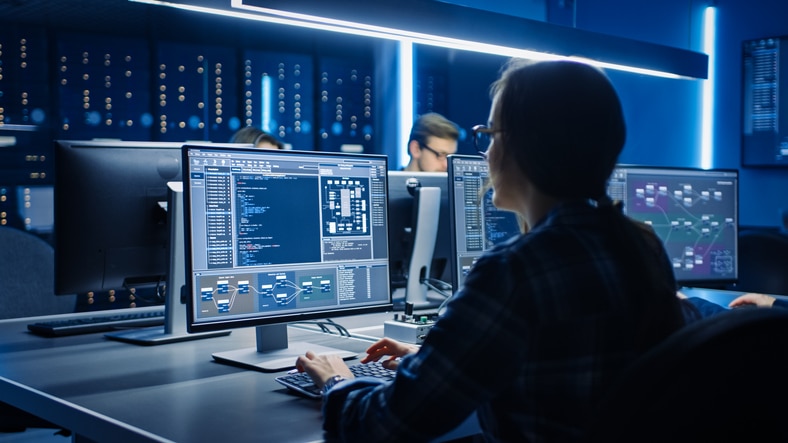 Pen Tests and Susceptibility Assessment-Difference
Pen tests are useful when identifying any present threats in a setup. On the other hand, vulnerability assessment involves the valuation of setup to check for possible security threats. Pen tests involve susceptibility, evaluating, and identifying tricks a hacker might use to access your network illegally.
What Are the Pen Tests Process?
Simulating a procedure that a hacker is likely to use when hacking a business site, network, system applications, and attached devices are known as penetration testing. Replication helps to determine security problems before a hacker gets into your systems. The test pinpoints and verifies real security threats and explains how hackers could find and exploit the issues.
Performing penetration tests consistently helps to recognize potential security weaknesses on time. Therefore, your firm will manage to balance between sustaining the right security measures and running operations despite the security threats. Use results from this test to enhance the continuity of your business and improve your disaster management skills. Conversely, failure to properly plan for your pen test leads to results that will disrupt daily and ongoing activities in your firm.
Network Penetration Testing Involves:
Penetration testing involves a series of steps, where planning is the most significant phase. At this phase, the IT teams assess user documentation, structure usage, setup specifications, and other business documentation. Acquired details help in coming up with several examination cases for pen tests.
Planning Phase Involves:
System Interfaces: Managed IT service experts use prevailing structure interfaces between the exterior environment and business software to harvest data. The structure interface comprises software programming interfaces, systems, user interfaces, and added input points vulnerable to attacks. All interfaces must be appropriately designed to block any loophole hackers might use to enter your network. This explains why documentation and identification processes are crucial in a setup interface.
Errors and Warnings: Managed IT service providers should identify all error notifications and operator alerts in a system. A software or an outside user can be used to communicate such information. In a situation where the outside party has malicious intentions, the network experts should define the details revealed to these users and how they got it.
Disaster Setup Identification: Network staff identifies different tragic scenarios during the planning stage to understand what a system attack might entail. They use specific system threat approaches and previous exploits to harvest information. Gathered details will guide the IT team through the real pen testing process.
During penetration testing, varied aspects are located in a structured environment and network applications. The aspects are varied to classify the possible response. This confirms that business structures are functional under rational and irrational situations.
In general, the primary spots where variations are likely to uncover frequent security attacks are the system infrastructures with network resources, data, software, internal logic, user input, and system files. During a penetration test, varied details are useful in identifying appropriate approaches to fix security-related matters.
Is Pen Testing Important?
A penetration test helps you to define the effectiveness of cybersecurity measures in a setting. The test also aids in detecting possible security attacks from your network inefficiencies, application weaknesses, and human error activities. From the tests, you can identify possible ways hackers can access your network.
Why Hire Managed IT Service Providers?
Managed IT service providers are competent and conversant with the right know-how to conduct IT-related activities, including network penetration tests and other system assessments.
Here are skills a managed network expert applies:
System Security
Security valuation ought to be performed on any new application before it is used. Get a network security specialist to check for vulnerability in your old and new apps and files with sensitive data. IT experts will prevent any unintentional data breach. Therefore, investing in a system security expert is cost-effective since they protect sensitive data from potential threats.
Compliance
Different sectors have different compliance demands for data security. These requirements keep on changing, and your IT team might miss out on essential facts. Outsource a network expert as they are updated with the field changes. They will make sure your networks comply with set precautions and standards in the sector. In case of any compliance issue, the system security experts will suggest effective options.
Maintains Gap Analysis
Pen testing is a continuous event that determines the performance effectiveness of your security model. Businesses use test results to learn about gaps in their security plan and detect any security threat that might come up. Network professionals will accurately complete the penetration tests to make sure you make correct choices.
Security Control
Managed IT service providers are conversant with numerous system security controls. These security control measures include firewalls, data protection, encryption practices, and layered safety procedures. Managed IT service providers have the skills and proficiency to correctly complete penetration tests and determine whether your system security operates.
Final Verdicts

Pen tests are worth your organization's investment as they enhance operations continuity and secure systems in your enterprise. Your business will manage to handle real cyberattacks as the security tests prepare and equip your IT staff with the right security tools. Go on and invest in penetration tests regardless of your business type and size.
Click here to get started or call us at (713) 489-8138.
Information Technology Aligned With Your Business Goals?
ChaceTech is a complete IT services & IT support company working with organizations in Houston and across Harris County.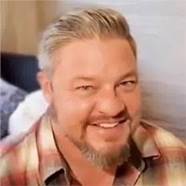 At ChaceTech, our mission is to provide fast reliable information technology solutions to our customers. We know that your time is valuable and that being satisfied with our services is paramount. We strive to fulfill your every need when it comes to your Information Technology environment.  ChaceTech is your next Houston managed IT services company.