5 No-Nonsense Questions To Help You Choose the Right IT Provider
Are you trying to hire an IT company but have no idea how to choose the right provider? We've put together a fool-proof guide that includes the top 5 questions you should ask and the answers you should look for.
Choosing the Right IT Provider: These 5 Simple Questions Make the Hiring Process a Breeze
Take it from us, in today's day and age, IT companies that claim to offer the very best in value and support are a dime a dozen. As technology continues to dominate and drive innovation in the business space, more and more managed IT service providers are popping up on the scene claiming to offer the very best in business IT service and support. And this doesn't even take into account other service providers like computer consultants, independent IT contractors, and large national IT players who are all competing to serve small and large businesses alike.
Our team of IT professionals likes to keep a finger on the pulse of the managed IT service and support market. Over the last several months, we've seen a great deal of venture capital money enter the IT services industry. This means that the industry is changing rapidly and many large national enterprises are beginning to move into local markets.
More choices might seem like a good thing, but the truth is the expansion of the IT market can leave professionals in a difficult spot. With more and more options to choose from, the search for the right provider can seem overwhelming. How can busy business professionals determine the right IT service provider for their organization when there's an endless sea of providers, all claiming to be the very best?
Don't stress – we'll never leave you lost at sea. We've created an initial guide to help professionals like you make informed decisions when hiring a managed IT service company. Above all, we're hoping to carve out some of the key questions that professionals must ask potential providers before committing to a partnership. If your organization is in the process of hiring an IT service provider – either locally or nationally – these questions and tips will help you streamline the search and empower your decision-making process.
Narrow Down Your Search for the Right IT Provider with These 5 MUST-ASK Questions
The good news is, you don't have to be an IT expert to choose the right provider. However, when it comes to hiring an IT service provider, you do need to go into the search with a gameplan. You should know what to ask and you should feel confident in your ability to choose a provider who offers value and strategy to your organization.
Wondering how you're supposed to determine what value looks like when it comes to IT service and support? We've got you covered. If you're looking for an IT provider and want to approach the hiring process like a pro, make sure you ask these 5 essential questions before deciding on a provider.
What is the long-term vision and plan for your IT service company?
The first thing you should discuss with potential IT providers is the plan and vision they have for their own organization. Coming to understand the long-term plan different providers have will help you determine if their business vision and values align with those of your own organization.
If you start the conversation by focusing on long-term plans and strategies, you'll be able to weed out providers whose business vision doesn't line up with the kind of service and support you're looking for. You'll also be demonstrating to potential providers that you're an informed and prepared business professional who takes a managed IT service partnership seriously.
What is your exit strategy?
The next thing you should discuss is the exit strategy of the different providers you're interviewing. An organization's exit strategy will outline the way will wrap up services with you when the service and support objective has been achieved.
By coming to understand the way different providers approach ending a service agreement, you'll foster the reassurance and peace of mind necessary to enter into a trusting partnership with the right provider. Remember, you only want to partner with a provider who is committed to ensuring a smooth transition once a service agreement is finished.
Is the IT support you'll provide my organization local or remote? 
This one is important. Like we mentioned there are countless providers flooding the IT service and support industry these days and many of them are national providers who want to offer remote services to businesses anywhere in the country. That's why it's critical to ask different providers if their service and support will be provided locally or remotely.
This is an especially important question if your organization is looking to secure on-site support of any kind. In this case, if you're considering partnering with a remote provider, you must ask them how they will address on-site concerns or if they have the means to handle on-site concerns with innovative virtual strategies. If you really want or need a boots-on-the-ground approach, you're probably better to partner with a local provider.
Is your staff made up of full-time employees, contractors, or is it entirely outsourced?
Next, it's important to understand the make-up of each provider's work-force. What does their team look like and how do they employ their staff? Do they have a team of full-time employees? Do they contract out systems administrators and on-site support staff? Or do they outsource their service and support staff entirely?
Coming to understand what your potential provider's work-force looks like is another important way to measure whether or not your approach to business aligns with theirs. Do you want to ensure the support staff you're dealing with are directly employed by the service provider you sign with? Will contracted or outsourced support staff result in confusion or communication breakdown? What is the chain of command? Make sure to explore these questions directly with potential providers.
Do you outsource any part of your services whatsoever?
Finally, you should investigate whether or not any aspect of IT services and support are outsourced by potential providers. Sometimes IT providers will outsource specialized elements of IT service and support, so it's a good idea to find out what they handle themselves and what they outsource to specialists.
By addressing this question from the very start, you'll avoid surprises down the line. The last thing you want is to partner with an IT service provider and find out a few months in that an entirely different company is being brought in to address a concern or project. Ask potential providers to be upfront and clear about whether or not they rely on outsourcing for any element of their service and support.
The Most Important Part: What Does Value You Look Like for Your Organization?
While it's great to know what questions to ask, the important part lies in being able to judge the answers you get from different providers. To do so, you have to start by coming to understand exactly what your organization is looking for from an IT service provider. Now that we've gone over some of the fundamental questions that will get you pointed in the right direction when selecting an IT services company, let's talk about some other ways you can prepare yourself for hiring the right provider.
IT providers want you to sign with them and this means that ALL potential providers will claim to offer "quality services and solutions". Before you can assess whether they're a good match, you need to have a solid idea of what quality IT service and support looks like for your organization. The right provider will be one that offers services and solutions that match the long-term vision and strategy of your organization. Let's explore a few ways you can determine the exact kind of value you're looking for from an IT service provider.
Here's our advice on how to define value for your organization:
Take an IT inventory – Take stock of all the different IT resources your team relies upon – including software and hardware. Map out your network requirements so that you can make what you're looking for clear to potential providers.
Communicate with your team – It's a great idea to talk to your team and ask them what kind of IT service and support they need. Since your team are the users of your technology, you want to make sure providers are equipped to support them strategically.
Talk to other organizations in your industry – Reach out to colleagues in your industry and ask them what kind of IT services and support they rely on. By coming to understand the industry standard, you'll have a better idea of what to look for and insist upon from potential providers.
Reach out to a team of IT professionals for an initial consultation – If you're unsure of where to start or what to look for, you can always reach out to a team of IT professionals for an initial consultation. They can help you conduct an initial assessment to determine the nature and extent of the services you require.
Do your homework and go with your gut – Above all, when looking for an IT service provider, do your research and trust your instincts. Read client reviews, industry reviews, and ask for case studies and success stories to ensure potential providers have the proof to put their money where their mouth is.
Need some additional support? We're happy to help. Give us a call anytime at (713) 489-8138, drop us a line at contact@chacetech.com, or visit our website at www.chacetech.com to chat with a live agent and start asking questions.
Information Technology Aligned With Your Business Goals?
ChaceTech is a complete IT services & IT support company working with organizations in Houston and across Harris County.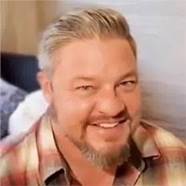 At ChaceTech, our mission is to provide fast reliable information technology solutions to our customers. We know that your time is valuable and that being satisfied with our services is paramount. We strive to fulfill your every need when it comes to your Information Technology environment.  ChaceTech is your next Houston managed IT services company.