Does Your Current Internal IT Team In Houston Need Backup?
If you are searching whether your current in-house IT team needs backup, you may have seen a gap in your setup. A deficiency or an opportunity could motivate your interest in knowing the answer.
Every organization questions whether they need to outsource IT help at one point. This interest can be because the internal IT team failed in some areas, a staff left, or the organization feels it is not enjoying its IT infrastructure. Finding the right answer for your company can unlock opportunities.
ChaceTech LLC gets this question every time. ChaceTech LLC is a leading provider of IT solutions for businesses in Houston. Our experts contributed to this guide that will help your business make the right choice.
Internal IT Limitations
1. Internal IT May Turn Out to Be Expensive
IT staff have an income of $40,000–85,000 per year. The salary you pay to your personnel will depend on their qualifications, position, and experience. You will also have to spend on vacation time, health benefits, sick pay, and buying resources.
An employee may leave at an inconveniencing time. This obstacle requires you to recruit, interview, train, and manage a replacement. These activities take up your time, and you may miss the essential IT support your company needs before the staffer is comfortable.
Sustaining these requirements for the IT team can be challenging. Many firms have a small in-house team to avoid these challenges.
2. Internal IT Specialists Lack the Experience Outsiders Get by Dealing with Multiple Clients
Your in-house staffer will deal with your firm's challenges only. This exposure may disadvantage you as they lack the experience of dealing with multiple networks, devices, or issues. Their inexperience may disadvantage you when they face difficulty beyond their abilities, or when they cannot foresee an imminent problem.
3. Internal IT Teams Can Perform Below Expectations
Constant worry about management blaming them may jeopardize the performance of in-house staff. The team may fear that a problem paralyzing your systems may cause unwanted spotlight from the company. These concerns may hinder their performance, resulting in a subpar IT infrastructure.
The security of employment may also hinder exceptional performance. Unlike external IT support providers, your staff may not value an excellent reputation. This reality means they may be hesitant to take the initiative and perform beyond their responsibilities.
Why You Should Call Outsourced IT Support for Backup
1. Outsourced IT Support Is Cost-Effective
Outsourcing parts of your IT support may be cheaper than if you support the entire setup in-house.
You will only pay the outside help for services rendered, unlike internal staff that you need to pay regularly. The external team may visit your premises for checks after a period and only offer help in case of a problem. You will only compensate them as per your agreement, such as per visit or hourly. These costs are lower than in-house support.
Benefits, such as allowances and insurance cover, are unnecessary for the external team. You will only pay the basic amount of $15,000–60,000 per year. This rate is more affordable than if you chose in-house IT support.
Firms offering IT support to organizations often have their equipment. They invest in them because they deal with many clients, so it makes sense. Their undertaking can benefit you as you will not have to finance capital intensive acquisitions that you may barely use. Outsourcing their services eliminates these expenses while ensuring you enjoy the tools.
2. Outsourced IT Support Companies Have The Skills
These IT firms deal with many clients. This exposure enables them to identify problems before they begin. They can also deal with challenges better than in-house teams, as they often encounter them.
The competitive IT support environment means they will continue to hone their skills. Failure to improve may mean the company does not get clients. This continuous improvement may benefit your company as the outsourced team will refine its services.
3. Outsourced IT Support Companies May Want to Exceed Your Expectations
For providers of outsourced IT services, a terrific reputation is a valuable asset. They will try to offer the best services on the contracts they get. Your company may enjoy this desire. The outsourced team will meet your needs, provide responsive support, and address your concerns. These benefits ensure you have a quiet time and get value for money.
How ChaceTech LLC Can Help You if You Outsource Your IT Functions
ChaceTech LLC is a leading provider of IT services in Houston. We offer various IT services, including managed IT services, networking services, desktop support, outsourced CTO services, cybersecurity, outsourced CIO services, business continuity, and business telephone service. Our team is reliable, offers responsive support, and we have strategies that ensure you get value for money. Our recruiting is outstanding, and we tailor solutions to suit your business needs.
ChaceTech LLC supports firms looking to outsource various IT functions. Our experts will examine your needs and provide solutions you need to excel. We can work with your in-house team to ensure our partnership yields the best outcomes for you. You can reach us when you need us because we have a reliable support team.
Are You Ready to Backup Your In-House IT With Reliable IT Support?
An in-house IT team may create gaps in your IT infrastructure. You may need to outsource some functions to close the gap. Companies that rely only on in-house IT teams overspend to have a shortage of skills and can improve.
ChaceTech LLC can provide the external IT backup that you need to focus on your core business. Reach out today and let us help you leverage external IT support to be a leader in your industry.
Click here to get started or call us at (713) 489-8138.
Information Technology Aligned With Your Business Goals?
ChaceTech is a complete IT services & IT support company working with organizations in Houston and across Harris County.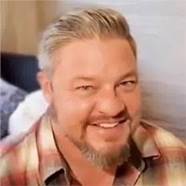 At ChaceTech, our mission is to provide fast reliable information technology solutions to our customers. We know that your time is valuable and that being satisfied with our services is paramount. We strive to fulfill your every need when it comes to your Information Technology environment.  ChaceTech is your next Houston managed IT services company.