How Hard Is It To Switch IT Companies?
Nobody starts up a business venture to stress about IT. But, what do you do when you find out that the IT service provider you have already contracted is not up to the task?
Most executives immediately begin contemplating a switch to a better service provider after they find out their IT service provider's services aren't doing them any good — that's pretty obvious, right? The irony is that very many present-day organizations are not happy with their IT support companies but decide to stay with them nonetheless. Why? We have all somehow been convinced that changing IT suppliers is a process too intricate and not worth the risk.
Here is a short video to give you a sneak peek of what switching IT companies entails:
Is Switching IT Service Providers Hard?
The truth of the matter is that yes, it's complicated. Without proper caution, it can even be worse — organizations have had to grapple with very tricky situations due to poorly handled transitions. On the flip side, most switches are always smooth and successful.
So, what's the trick? What distinguishes a stress-free transition from the others? It's the planning, and primarily the expertise and experience of your new IT company. 9/10 of catastrophic switches can directly be linked to the ineptitude of the facilitating service providers.
Find in this article what you need to do before, during, and after a transition. In conclusion, you will be surprised at how easy switching IT companies can be.
My company was in a jam and our IT systems were down. It was time to switch IT companies. We called ChaceTech and the team immediately took care of all of our IT needs

Mike Smith
What Should You Do To Successfully And Safely Switch IT Companies?
Before The Transition
The First Step Is to Seek an Established IT Company to Replace Your Current Service Provider: It may surprise you that some organizations actually terminate their existing contracts before they find a replacement. In some cases, it's understandable — the service provider could be too much to withstand even for an extra day. Let due diligence prevail; do not jeopardize the security of your network by rushing into a switch. Transitions demand proper prior planning. Otherwise, you risk ending up with a support company even more incompetent than your current one.
While seeking a replacement, consider asking the prospects the following questions:
Do their technicians have the right level of subject-matter expertise? IT requires learning and constant capacity development.
Does the service provider have experience in facilitating companies through transitions?
What are their client retention rates? It is equally critical to find out by yourself what their current and previous customers have to say about their service delivery. They should be able to supply references.
Why did their previous clients leave? This question should help you understand if the service provider can support you through a scaling face.
With a competent support company firmly in place, you are as good as done.
Understand and Find Ways to Avoid Risks That You Are Likely to Face During the Switch: The reason why you are still with an underperforming service provider is probably that you dread the threats that come with transitioning.
How high are the stakes? Not high enough to guarantee to limit your growth and enduring unsatisfactory services. With an understanding of the risks, you can easily define safety measures to guide you through the transition. If you already have an experienced service provider, they will do most of the risk assessment and planning tasks.
For most executives, the biggest concern is always the safety of their data: What if some essential pieces of information are entirely wiped out from your systems during the switch? What if you misconfigure the process and end up encrypting your data beyond legibility? Your new service provider should help you back up your data before beginning the process.
The other risk is mischievous support companies: Do you fear that your current IT supplier might interfere with your networks if you terminate the contract prematurely? The solution is simple, ensure you have administrative access to every file in your systems beforehand. With these credentials, you have unabated control of all the activities in your networks. In case you notice anything malicious, you can stop them immediately.
You might also need to be wary of potential lengthy disruptions: This doesn't get any better if you are already experiencing considerable downtime with the current supplier. If there is a reason to motivate you to be extra careful when looking for a substitute, then it is this one. The right supplier has experience in bypassing the hurdles that may cause network downtime during the switch.
During The Transition: 
Before informing the current service provider, let your new IT partner assess your systems and correct any weak points.
Ensure that your employees are well versed with your transition plan, and are in support of it. Keep them on the loop during every step. They should understand the role they have to play for the success of the switch.
Confirm with the contract for the conditions for termination. If you are required to pay a breaking fee, find out how high it is and if it won't be a bother. In some instances, the break clause may demand prior notification.
Always try to terminate the contract in the most amicable way as possible. You wouldn't want to have to deal with an aggrieved service provider. There's no limit as to the extent of damage they can do to your data. At the very least, they still have access to very crucial files.
You must have realized that a safe transition is all about strategic planning.
After The Transition:
The main thing you must do now is to come up with new logins that must not be anything similar to what you used with your previous supplier. You should also revoke all the access privileges you had granted your former service provider, starting with the administrative rights.
What's The Most Important Thing When Switching IT Companies?
There is no substitute to experience in handling switches. If you settle on an inexperienced team, the high chances are that your fears are going to come to pass — and the opposite is true.
Are you looking for the best IT service provider in Houston? Your search ends here. At ChaceTech, we pride in providing value-driven IT solutions since 2003.
Information Technology Aligned With Your Business Goals?
ChaceTech is a complete IT services & IT support company working with organizations in Houston and across Harris County.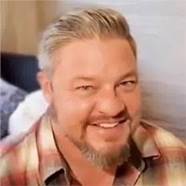 At ChaceTech, our mission is to provide fast reliable information technology solutions to our customers. We know that your time is valuable and that being satisfied with our services is paramount. We strive to fulfill your every need when it comes to your Information Technology environment.  ChaceTech is your next Houston managed IT services company.