A Complete Guide To Transitioning To VoIP
Traditional phone systems are a thing of the past. Landlines are expensive, rigid, and inconvenient, so why not modernize your phone systems?
Voice over Internet Protocol (VoIP) systems uses cloud technology to make calls instead of a traditional phone line, granting you greater connectivity, more features, and reduced costs.
Staying connected is essential for any organization — and it's easier than ever before. Small and mid-sized businesses can now benefit from reliable business phones that larger companies have, without the high price tag and unnecessary complexities.
How? With VoIP.
In this guide, we'll answer every question you have about VoIP. To start, we'll explain why you should even consider it, which comes down to the issues you're likely encountering with outdated phone systems…
What's Wrong With Conventional Phones?
Limited Hardware: One of the key problems with conventional phone systems is that they're not easy to scale to your business's size as it changes. As time goes on and the business' size changes, you would have to pay for every new phone needed to accommodate that growth. Conventional phones also can't integrate effectively with their mobile counterparts, which means having to place two calls to connect — one to the landline and then one to the mobile phone.
Overly Expensive Monthly Bills: Do you know how much your last phone bill was? Try to think about all the fees that went into it — cost per line, local fees per line, long-distance fees per line, carrier fees, and on and on.
VoIP simplifies the billing for communications, eliminating a range of surcharges that are expected with normal phones.
How Does VoIP Solve These Problems?
Many of the common issues associated with conventional phones can be addressed with VoIP technology:
VoIP Is Scalable And Integrates With Mobile Technology: No matter how many new staff members or additional locations are added, VoIP can scale to meet those needs because the infrastructure is already there. Some VoIP services also offer mobile functionality, which allows users to make and receive calls via a smartphone app.
VoIP Is Inexpensive: Whereas traditional phones have to be purchased in full upfront, you can rent VoIP phones, allowing you to pay less and gain a return on your investment on an ongoing basis.
How Does VoIP Work?
VoIP is a way of converting audio signals into digital data transmitted and received over the Internet. This technology has been in use for years by businesses and consumers — it's highly reliable when set up correctly.
This technology allows your phone data to share much of the same equipment and Internet services you already have in place for normal Internet use. It also allows you to have your phone system extended to remote sites and mobile workers.
What Features Does VoIP Offer?
VoIP phones slash prices compared to traditional phone systems, allowing you to reallocate funds to other areas of your business that need attention.
Your connectivity and means of collaboration improve, keeping you connected and in-the-loop even when you are on the go.
A wide range of innovative features makes your communications easier and more effective, helping to increase productivity and improve your workflow.
VoIP is fully scalable, allowing for changes to be made quickly and seamlessly, without causing any disruption or downtime, and without the usual hefty fees associated with installations and changes to your service agreement.
Access services, hardware, upgrades, and support for a low, predictable monthly fee.
Utilize 24/7 technical support and ongoing maintenance.
VoIP offers the ability to carry on as usual in the event of a power outage or even when your office itself is out of commission due to a disaster situation such as a fire or flood.
Can You Use A VoIP Phone As A Regular Phone?
When the VoIP phone calls go across the Internet, they hand off to other phone services through gateways (similar to cellular phone services, plain old analog lines, etc.). That means a VoIP system can be used to make and receive calls with any other type of phone, anywhere in the world.
VoIP services can be accessed from anywhere globally with a simple internet connection and any internet-connected device — phone, tablet, computer, smartphone. This is especially important right now, as work-from-home has become a major part of the business world.
Remote work capabilities have become extremely important during the COVID-19 pandemic, and they will be when it's over as well. The ability to keep your staff connected, whether they're working from home, on the road, at a client's location, or elsewhere will always be of value — and that's what VoIP offers you.
By accessing your business phones through the cloud, you can:
Provide remote business phone lines to staff members working at home
Provide remote business phone lines to staff members working on the road
Manage multiple business locations, home offices, or other premises on the same business phone network
Key Reasons To Consider VoIP
Much Lower Startup Costs: Perhaps the best reason to switch to a cloud-based Internet communications system is the low start-up costs.  Unlike a traditional phone system, you don't have to invest in a massive phone box, server and headsets, and phone models that were often locked into a particular provider. All you have to have for Internet phone service is Internet service and a VoIP-enabled phone or headset for each station.
Lowered Monthly Bills (And No Surprise Charges): You won't just save money on the initial costs when you switch to a cloud-based phone system.
Easy Collaboration: Another significant advantage to cloud-based phone service is connecting and sharing data with other project members, no matter where they are located. Outside sales reps, employees who telecommute, and home-office personnel can easily be added to the same call.
Reduced Downtime: While traditional phone service is subject to power outages and is dependent on an obsolete and decaying infrastructure, VoIP phone systems are not tied to a physical location and thus experience much less downtime than traditional phone service.  Imagine being able to continue to talk to customers, even during a power outage or storm. Plus, since you can use your system off-site, you can still take calls during extreme conditions, such as a hurricane or flood.
Automatic Upgrades: With a VoIP system, you'll always have access to the latest technology. Your system will be automatically updated as new technology becomes available.  You don't have to invest in new hardware as you do when you upgrade your landline system. Plus, unlike older phone systems, cloud-based systems don't have to be re-booted for an upgrade to be live. Another way, you'll experience less downtime.
Scale Up Or Down: VoIP systems also accommodate your company's growth and can be as flexible as you are.  Do you need five new lines to handle holiday phone traffic? Do you need to move phone lines from one location to another? Do you need to subtract an off-site line for a worker who no longer is with your company?  These types of moves can be handled in a matter of seconds. Landline phone companies would require a service call.
Streamline Your Communications: A single Internet phone company can provide most, if not all, of your telecommunications needs, from conference calls to video conferencing to having your voicemail messages sent to your email box. With VoIP, you don't have to worry about contracting with many outside providers for these extra services.
Easily Accessible Phone Records: With VoIP systems, your phone records are always accessible online. You don't have to worry about finding a paper record. This is especially important for businesses like law and accounting firms that bill back clients for time spent on the phone on their behalf.
How Does VoIP Support Collaboration?
VoIP provides improved efficiency by limiting issues that come from replacing or fixing phones and complicated management of adding and/or removing employees. On traditional landline phone systems, you would have to wait lengthy periods of time for a phone to be replaced or for a roll truck to fix issues. All this time spent waiting is the time when you and your team can't work.
With a VoIP system, you don't have to deal with these issues, which means less downtime. VoIP also improves efficiency by providing you with numerous options for routing and answering calls, without the expensive on-premises technology and staff.
With an assigned business phone number, you and your employees can take work calls on any device they like, both in and out of the office. This is especially powerful for businesses with mobile, remote workers, and Bring Your Own Device Policies.
Whether your employees are in a single location or at multiple sites, desk-bound or road-bound, taking inbound calls or making outbound calls, VoIP provides a solution that best fits your business communication style.
How Does VoIP Improve Your Customers' Experience?
When you call your clients, you will both enjoy a more reliable connection and higher quality audio. This will make communication easier, particularly for those sensitive conversations about diagnoses and treatments.
Furthermore, the range of features offered by VoIP allows for an extremely convenient phone experience from both sides of the vendor-customer relationship:
Prioritized calling for medical emergencies
Call forwarding
Click-to-call
Routing calls based on caller ID.
Routing calls with option sets for billing, scheduling, services, etc.
Custom messages based on day and time
Custom hold music or announcements.
Integration with patient account information systems
VoIP Feature Comparison
How do major VoIP options measure up? Use this side-by-side comparison to see:
3CX
Dialpad Talk
GoToConnect
Starting Price
$250.00/year
$15.00/month/user
$29.95/month/user
Features
Audio / Video Conferencing

Calendar Management

Call Recording

Call Routing

Chat / Messaging

Fax Management

File Sharing

Mobile Access

Multi-User Collaboration

Voice Mail

Audio / Video Conferencing

Call Recording

Call Routing

Chat / Messaging

Mobile Access

Voice Mail

Audio / Video Conferencing

Calendar Management

Call Recording

Call Routing

Chat / Messaging

Fax Management

File Sharing

Mobile Access

Multi-User Collaboration

Voice Mail

Training Options
In-Person

Live Online

Webinars

Documentation

In-Person

Live Online

Webinars

Documentation

Live Online

Webinars

Documentation

Platform
Cloud, Windows, Mac (web/installed)

iOS, Android (mobile)

Cloud, Windows, Mac (web/installed)

iOS, Android (mobile)

Cloud, Windows, Mac (web/installed)

iOS, Android (mobile)

Support
24/7 (Live Rep)

Business Hours

Online

24/7 (Live Rep)

Business Hours

Online

24/7 (Live Rep)

Business Hours

Online
What Should You Expect When Migrating To VoIP?
Migration can be one of the most complicated IT tasks in a business environment. There are a range of issues that can occur if it's not handled properly:
During the transition, you could lose some key data for good with no backup or redundancies to replace it.
The migration, already expensive, could take longer than you expected and adds what you thought was avoidable downtime to your staff's work life.
To mitigate these issues, you have to ensure that whoever is responsible for your VoIP migration is carefully planning the process. It all begins with you answering the right questions.
You should talk through several key factors both in the migration, such as:
Why are we choosing to migrate?
What benefits do we expect to gain from migrating?
How will our infrastructure change during migration?
How will the user experience change after migration?
How will we train staff members on using their new phones?
This is an especially vital step because if you don't answer these questions, you probably aren't ready to migrate. Knowing how to answer these questions means that you can avoid common pitfalls and hit the ground running with your new IT environment.
Furthermore, make sure your entire staff understands what migration means for their work. What kind of downtime will they encounter, what are the benefits they will have access to once it's complete, etc.?
Need Expert Assistance Moving To VoIP?
Moving to VoIP does not have to be a cumbersome and time-consuming challenge — especially with help from ChaceTech.
With a VoIP solution (like the 3CX option preferred by ChaceTech), you can get rid of the hassles of maintenance agreements, capital expenditure, truck rolls, and lengthy wait periods that traditional landline phones come with.
Don't let your phone system hold your business back from its full potential any longer. Disentangle yourself from your landlines' limitations and see what the freedom provided by a VoIP system can do for your business.
Information Technology Aligned With Your Business Goals?
ChaceTech is a complete IT services & IT support company working with organizations in Houston and across Harris County.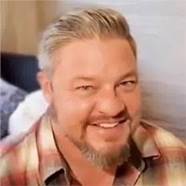 At ChaceTech, our mission is to provide fast reliable information technology solutions to our customers. We know that your time is valuable and that being satisfied with our services is paramount. We strive to fulfill your every need when it comes to your Information Technology environment.  ChaceTech is your next Houston managed IT services company.