Walker Taylor Law Gets Hands-Off And High-Quality IT Support From ChaceTech
Walker Taylor Law is one of the largest criminal defense firms in Houston, operating with a team of ten lawyers and three support staff. As an active firm, and a part of the Texas Law Shield 24/7 hotline, Walker Taylor Law needs their IT systems up and running around the clock.
That's why they work with ChaceTech.
ChaceTech Seamlessly Migrated Walker Taylor Law To Their Full Suite Of IT Services
ChaceTech was recommended to Walker Taylor Law by their previous IT company, which was closing their business. Understandably, Walker Taylor Law's team was worried about having to change to a new IT company, but their previous IT company assured them ChaceTech was the right choice.
They made it about as smooth of a transition as you could imagine. I'm very pleased with how it turned out. It was a very smooth transition, we trusted them and their recommendation.
Richard Hayes, Managing Partner, Walker Taylor Law
ChaceTech Doesn't Waste Walker Taylor Law's Time
One of the most valuable aspects of the service ChaceTech provides to Walker Taylor Law is the consistent, independent quality of their support. Whenever they need to get in touch with ChaceTech, Walker Taylor Law's staff knows they can. The thing is, everything works so well, they almost never have to reach out.
"We don't have to interact with them that much because everything works," says Richard. "They reach out to us proactively, but truthfully, on the day to day support side, there's not a lot of communication because they keep things running. They don't waste our time."
In the rare case where a Walker Taylor Law staff member needs help with something, they can rely on ChaceTech's comprehensive support system, allowing them to log a ticket or pick up and phone and get a near-immediate solution to their problem.
"They have a robust ticket system, things don't fall through the cracks," says Richard. "Once an issue is resolved, we're moving on. There's no downtime."
Thanks To ChaceTech, Switching To Remote Work Was As Easy as"Flipping A Light Switch"
IT resources have never been as important as they are now during the COVID-19 pandemic. In order for organizations to stay connected and productive while working remotely, they need the right technologies and processes in place.
Unfortunately, due to how quickly the pandemic developed, many businesses were unable to prepare for the shift to a remote work setting. Doing so would have required careful planning, methodical execution of new processes, and expert implementation of new technologies.
Fortunately for Walker Taylor Law, they had ChaceTech to rely on.
"When coronavirus first popped up, we were prepared probably more than most," says Richard. "It was like flipping a light switch and we went remote. There were almost no hiccups."
ChaceTech Is Prepping Walker Taylor Law's New Office Space
To this day, ChaceTech continues to provide proactive and forward-thinking support to Walker Taylor Law. Currently, they are managing the process of outfitting their new office space with each and every IT tool needed to get them up and running the first day they move in.
"They're making sure everything is wired so we can hit the ground running on day one," says Richard. "They're making sure that Wi-Fi is strong in every office and conference room. If and when our team is going to start coming back into the office, I'm very confident that it's going to go smoothly."
It's both effective project management like this, and the seamless day to day support that makes ChaceTech an ideal partner for Walker Taylor Law. Members at the firm know they can rely on ChaceTech to take care of everything IT.
"We're extremely satisfied," says Richard.
Information Technology Aligned With Your Business Goals?
ChaceTech is a complete IT services & IT support company working with organizations in Houston and across Harris County.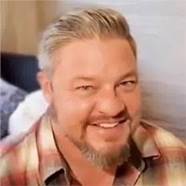 At ChaceTech, our mission is to provide fast reliable information technology solutions to our customers. We know that your time is valuable and that being satisfied with our services is paramount. We strive to fulfill your every need when it comes to your Information Technology environment.  ChaceTech is your next Houston managed IT services company.