ChaceTech Makes Sure Woodall Batchelor's IT Is "Absolutely Pain-Free"
Woodall Batchelor is a law firm based out of The Woodlands, TX, focusing on trial and transactional work. They have been in business since 2016, and operate an active and growing legal practice.
ChaceTech Helped Woodall Batchelor Hit The Ground Running At Their New Office
ChaceTech was put in touch with Woodall Batchelor by their previous IT company, which was closing their business. ChaceTech had volunteered to assist with the migration of this company's clients to whichever new IT company they had chosen, a fact that impressed Woodall Batchelor's staff.
"We were doing some interviewing to figure out how we were going to transition to a new group, and ChaceTech had actually volunteered to step in and help the company transition all their clients over to the next company," says Charles Batchelor, partner, Woodall Batchelor. "It spoke volumes as to who the people at ChaceTech are, and that was the type of people I wanted to work with."
However, Woodall Batchelor wasn't just migrating from one IT company to another. They were also in the process of moving to a new office, adding extra work for ChaceTech in the process.
"We relocated from our old office to our current location, and so, for ChaceTech, not only were they juggling adding us as a client, but also relocating us and getting us set up at our new location," says Charles. "It was absolutely pain-free."
ChaceTech made sure to carefully plan and execute the migration. Their team worked ahead of time, before Woodall Batchelor's staff moved in, to ensure all aspects of the new environment were ready for them on day one at the new location.
"They came in on the weekends, and we did not have to touch a thing," says Charles. "We came in on a Monday, and the computers were all set up and worked great. ChaceTech executes like Navy SEALs, it's been a pleasure."
ChaceTech Handles Support Requests Quickly And Effectively For Woodall Batchelor
Ever since moving into their new office, Woodall Batchelor's staff has enjoyed responsive IT support from ChaceTech whenever they need it. No matter what question they need an answer for, or a problem that needs solving, they know they'll get a quick response from ChaceTech.
"The helpdesk function is pretty spectacular, you send in an email with your problem and there's a response within minutes," says Charles. "I've not had any performance issues, particularly in terms of not getting a request completed," says Charles.
That's not all — although ChaceTech continues to meet every expectation laid out in the contract they arranged with Woodall Batchelor, they even go beyond that to help however they can. For example, when Woodall Batchelor had a staff member leave the firm, ChaceTech has been very helpful in managing the turnover.
"They actually went above and beyond the typical contract. Whenever I had an employee turnover issue, I needed their help in retrieving the passwords, and they were able to do that for me."
Woodall Batchelor Trusts In ChaceTech For All Things IT
Throughout their time working together, and especially during the pandemic, Woodall Batchelor has come to rely on ChaceTech as a real partner. They know they can rely on them to help when they need it. No matter what IT-related request the staff at Woodall Batchelor has, they know they can rely on ChaceTech to assist.
"The contractual work- they do a fantastic job; special requests- they do a wonderful job," says Charles. "I would recommend these guys to anybody."
Information Technology Aligned With Your Business Goals?
ChaceTech is a complete IT services & IT support company working with organizations in Houston and across Harris County.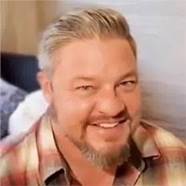 At ChaceTech, our mission is to provide fast reliable information technology solutions to our customers. We know that your time is valuable and that being satisfied with our services is paramount. We strive to fulfill your every need when it comes to your Information Technology environment.  ChaceTech is your next Houston managed IT services company.