What's the Most Important Factor in Choosing the Right Backup Solution
Data and information drive our modern business ecosystem. Advances in technology over the past generation have made business exponentially more efficient and made our daily lives and workflow simpler, faster, and easier. As business becomes more dependent on technology, however, more valuable assets and data move into digital spaces. While preserving valuable information and digital assets is more reliable than an old-fashioned file cabinet, many still neglect the most basic of steps necessary to protect valuable data and records.
Data backup systems protect your data and with it your ability to continue to do business. Information stored on hard drives, mobile devices, or the cloud can still be vulnerable to corruption or loss. Physical damage to storage devices and servers, cyberattacks, or human error could still destroy valuable information, records, digital assets, and resources that you rely on for normal business. With critical records, legal documents, and digital valuables increasing in volume and importance as technology advances, no organization can afford to neglect a robust data backup system.
The most important factors in a data backup system
As different data backup systems often offer different advantages in their particular structure and function, it can be difficult to choose what the most important factor is for a data backup system to perform well for your specific needs. While it can be hard to find one factor that is the most important in a data backup system, there are several that are massively important to how data backup systems support you.
Storage
The structure and size of the storage of a particular data backup system is an incredibly important measure of whether it could be right for your needs. A data backup system not only needs enough storage readily available to store all your current data but also an amount that can be sustainable well into the future, even as file sizes may grow with technological developments. For many organizations, most data backup systems will offer more than sufficient storage, but if your organization acquires a large amount of data, look closely at storage to find the right data backup system.
Security
Data backup systems are tools to protect your digital assets, but the tool you use can not compromise the security of your information. Maintaining secure information is absolutely essential. Even the most simple business records can contain sensitive client, employee, or financial information that must be protected from cyber-attacks and hacking attempts.
A data backup system should offer a more secure way to store vital backup files than your everyday data storage. Security is important for every business, but organizations that store valuable information and digital assets like payment information, intellectual property, financial records, or digital valuables like cryptocurrencies and non-fungible tokens (NFTs) should definitely consider security one of the most important factors in choosing a data backup system.
Sharing
Ease of sharing and ease of access are also incredibly important factors in a data backup system. How you access and potentially restore files through a particular data backup system could determine their feasibility and convenience for your needs. While a data backup is just a backup system for many, some organizations may want to be able to share files from archives in their data backup when needed. Ensure that sharing capabilities work for you in a data backup system, and understand their functions and limitations in retrieving, restoring, and sharing data.
The benefits of a data backup system
Data backup is a vital tool for organizations to protect their digital assets and resources, and while different factors and circumstances may influence what the right data backup system is for a particular organization any data backup solution massively benefits and protects every organization.
Mitigating risk is how you ensure a stable future for your business and the risks of not backing up data can result in catastrophes for an organization. Data backup systems mitigate risk from multiple angles and provide a wide range of benefits to your business.
Restore and continue operations. Data backup systems offer you a way to quickly and conveniently restore your digital ecosystem in case of data loss to corruption, cyber-attack, or mechanical failure. Losing your entire infrastructure of data can mean disrupting the entire workflow of your organization. Backups offer a quick solution to keep operations running.
Avoid being leveraged by cybercriminals. Ransomware and other means of cyberattacks can disrupt your entire system and even leverage you for payment. Companies have paid enormous amounts of money to hackers rather than lose their data ecosystem. This doesn't just happen to giant coastal corporations but has happened to businesses right here in the greater Houston area. With a backup, this kind of blackmail can't affect you– you have a backup ready.
Protect against the unexpected. Data backups can be useful for many reasons, including some less nefarious than hackers. Accidentally saved over files, overwrites with incorrect versions, or any number of unexpected problems that would normally be massive setbacks can be made much easier to deal with through a data backup system
Protect valuable data and minimize risk
Business data and information is valuable. Without your tech infrastructure, tools, and resources your business would be much less efficient, competitive, and profitable. Protecting that information is vital to the success of your business, and while many businesses seem to know that cybersecurity is essential for their organization, much fewer understand that data backup and security go hand in hand. While security mitigates risk by ensuring that access is controlled to your data, proper backup systems mitigate risk by ensuring that your important data always stays intact and usable.
The risk of bad-faith actors trying to influence or steal your data is real, and the risk of losing data or losing access to data through means beyond your control is also very real. Robust data backup and cybersecurity systems minimize that risk so that your business can continue to operate efficiently and successfully using your valuable data.
Breaches or losses to data can be catastrophic, so proactive prevention is the only way to protect your assets and increase the likelihood of a stable future for your business. If you have questions about how enhanced data backup or cybersecurity solutions may help your Houston area business, don't hesitate to contact us today.
Information Technology Aligned With Your Business Goals?
ChaceTech is a complete IT services & IT support company working with organizations in Houston and across Harris County.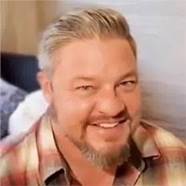 At ChaceTech, our mission is to provide fast reliable information technology solutions to our customers. We know that your time is valuable and that being satisfied with our services is paramount. We strive to fulfill your every need when it comes to your Information Technology environment.  ChaceTech is your next Houston managed IT services company.